Two questions plague me each morning.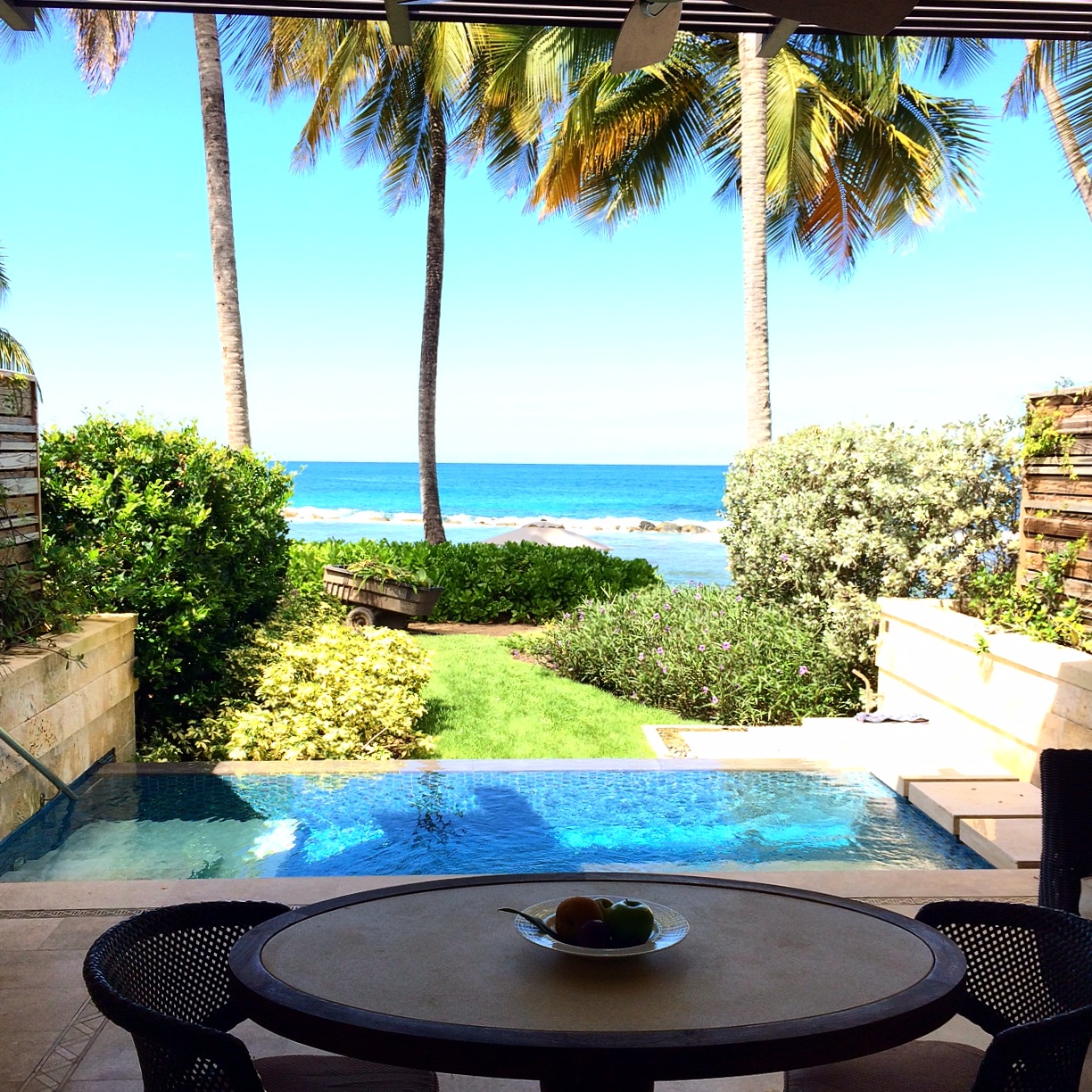 Should I take a dip in the plunge pool first, or go straight for the ocean?
Decisions, decisions.
I'm staying at the Ritz Carlton Reserve on Dorado Beach, Puerto Rico. The Ritz hotels offer a fine brand of stand alone luxury. The Ritz Reserves go a step beyond, if you can imagine.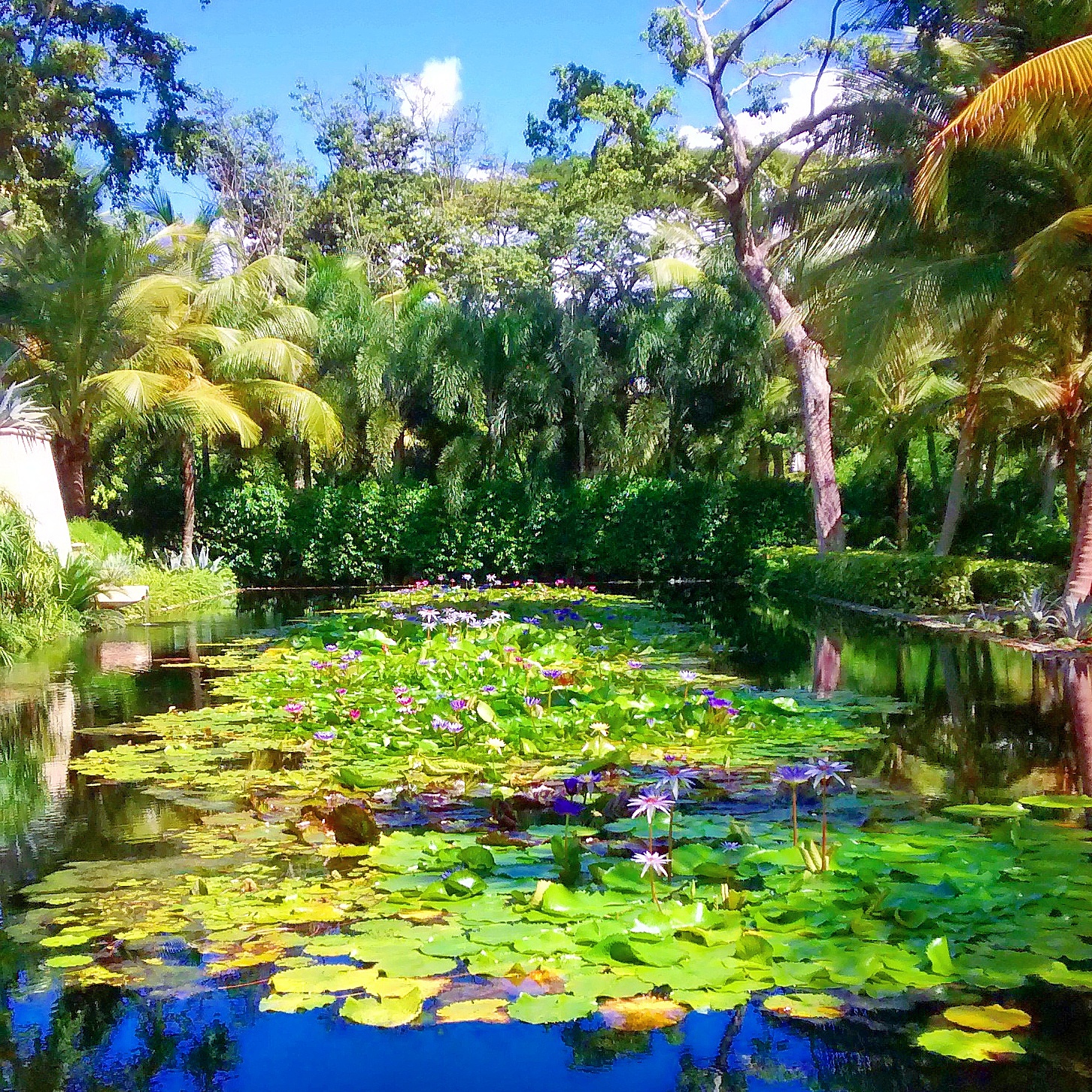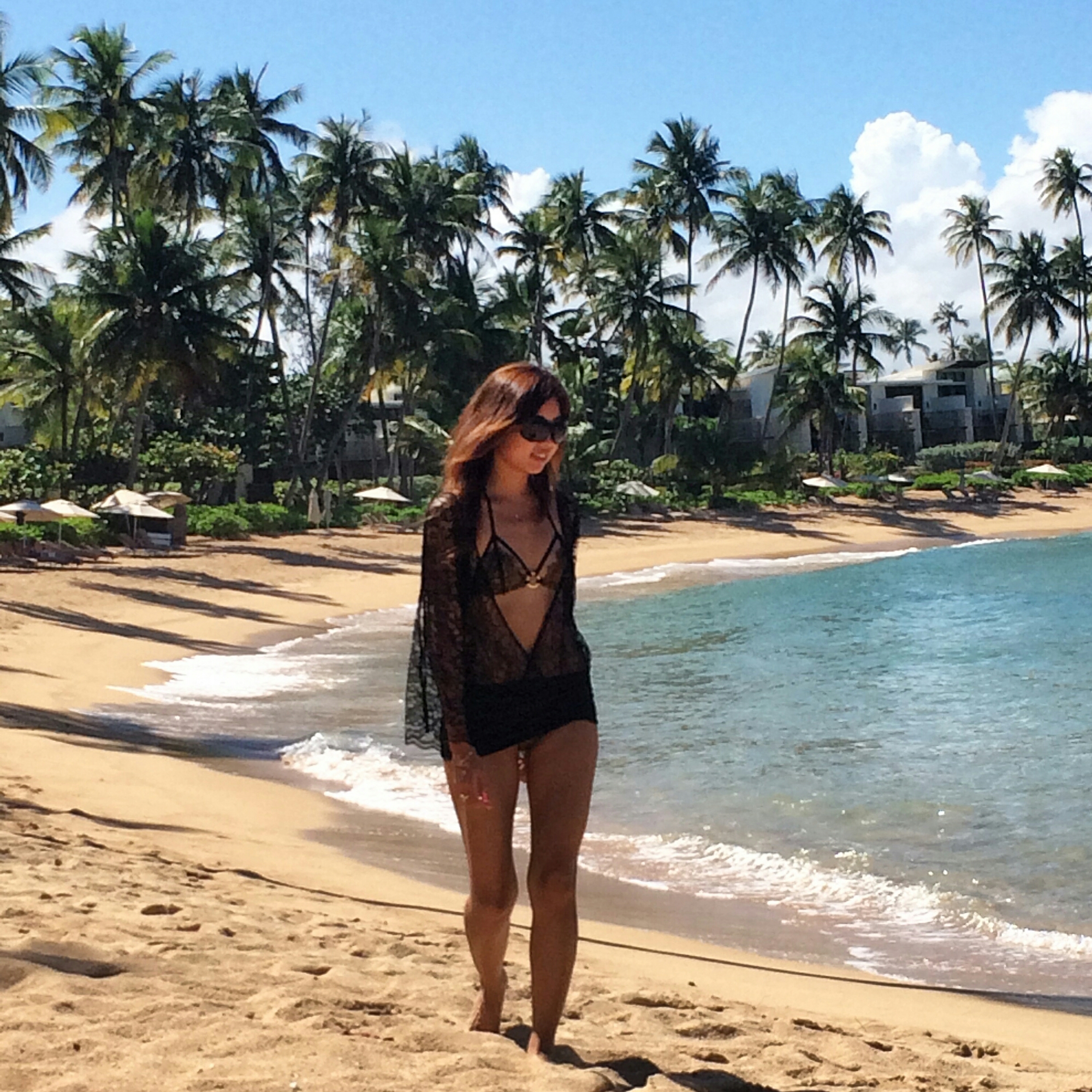 There are three Ritz Reserves in the world, with plans to build another three in the future. Puerto Rico is the most convenient destination for couples seeking a quick weekend escape from the northeastern chill.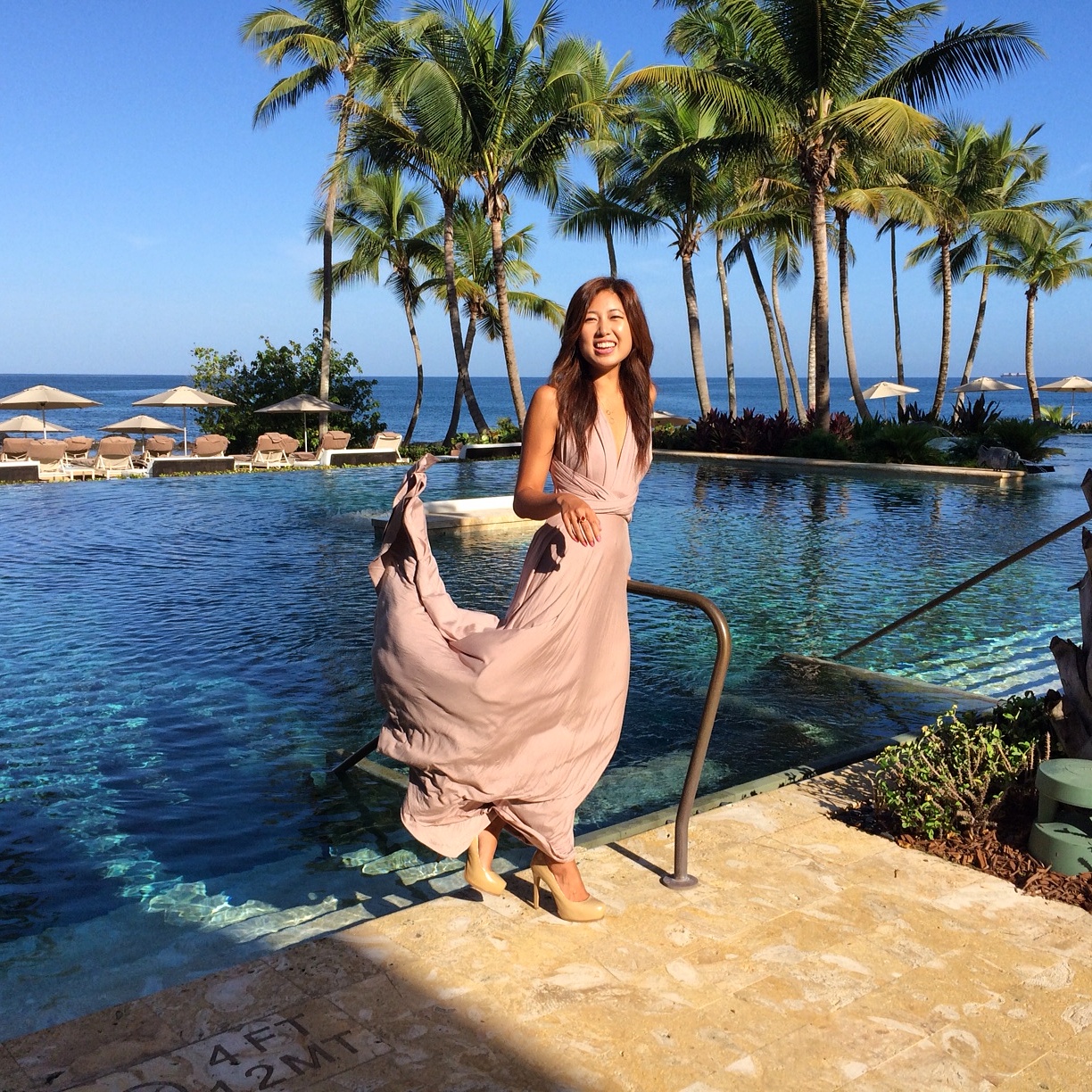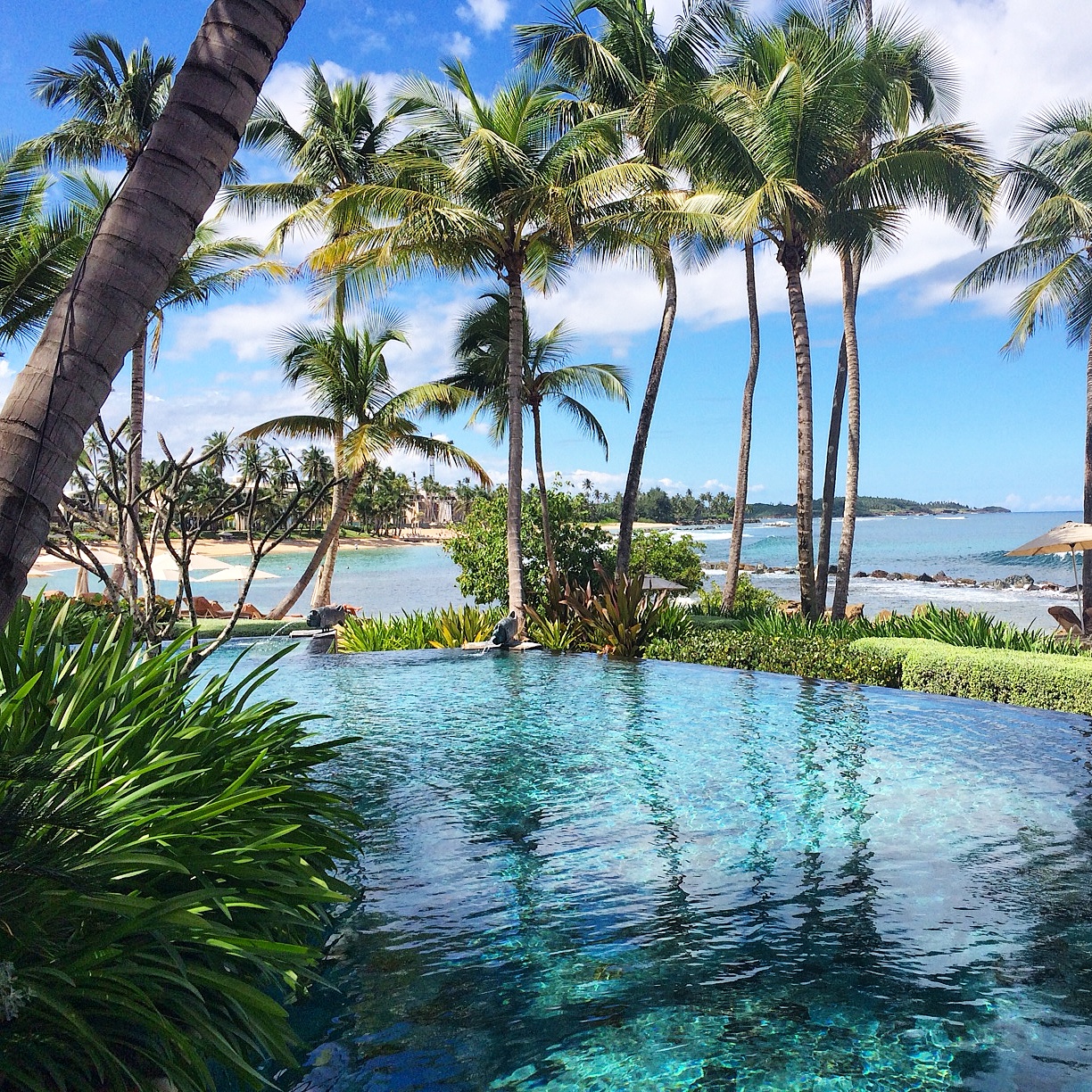 Each morning I open the doors of our king bedroom suite to hear the ocean in the early morning hours.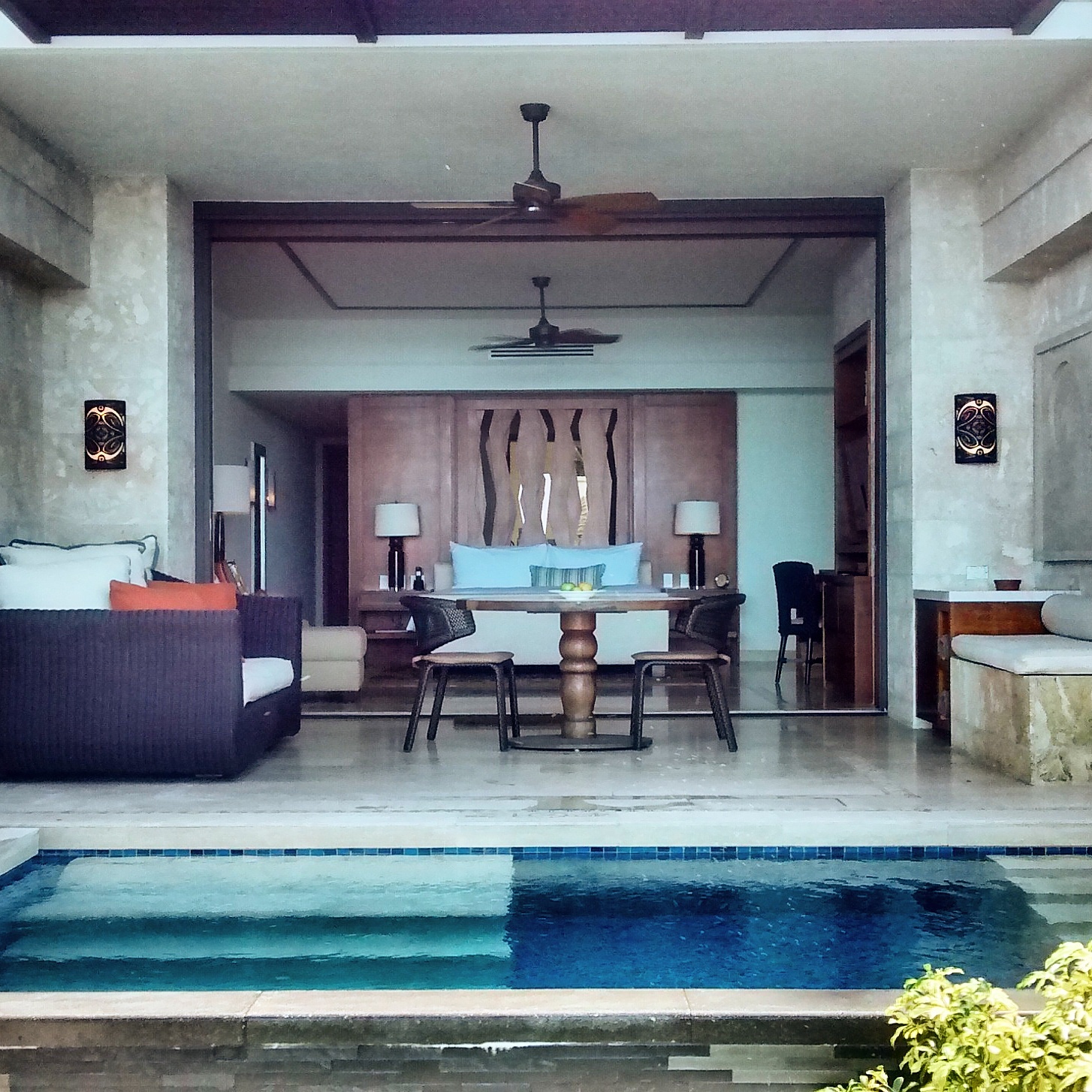 We're conveniently situated on the ground floor, which allows us to walk straight onto the West beach and saunter off to breakfast at Mi Casa. This Ritz Reserve signature restaurant offers up an exquisitely elaborate table of fresh fruits, yoghurts, meats, cheeses, pastries and breads everyday.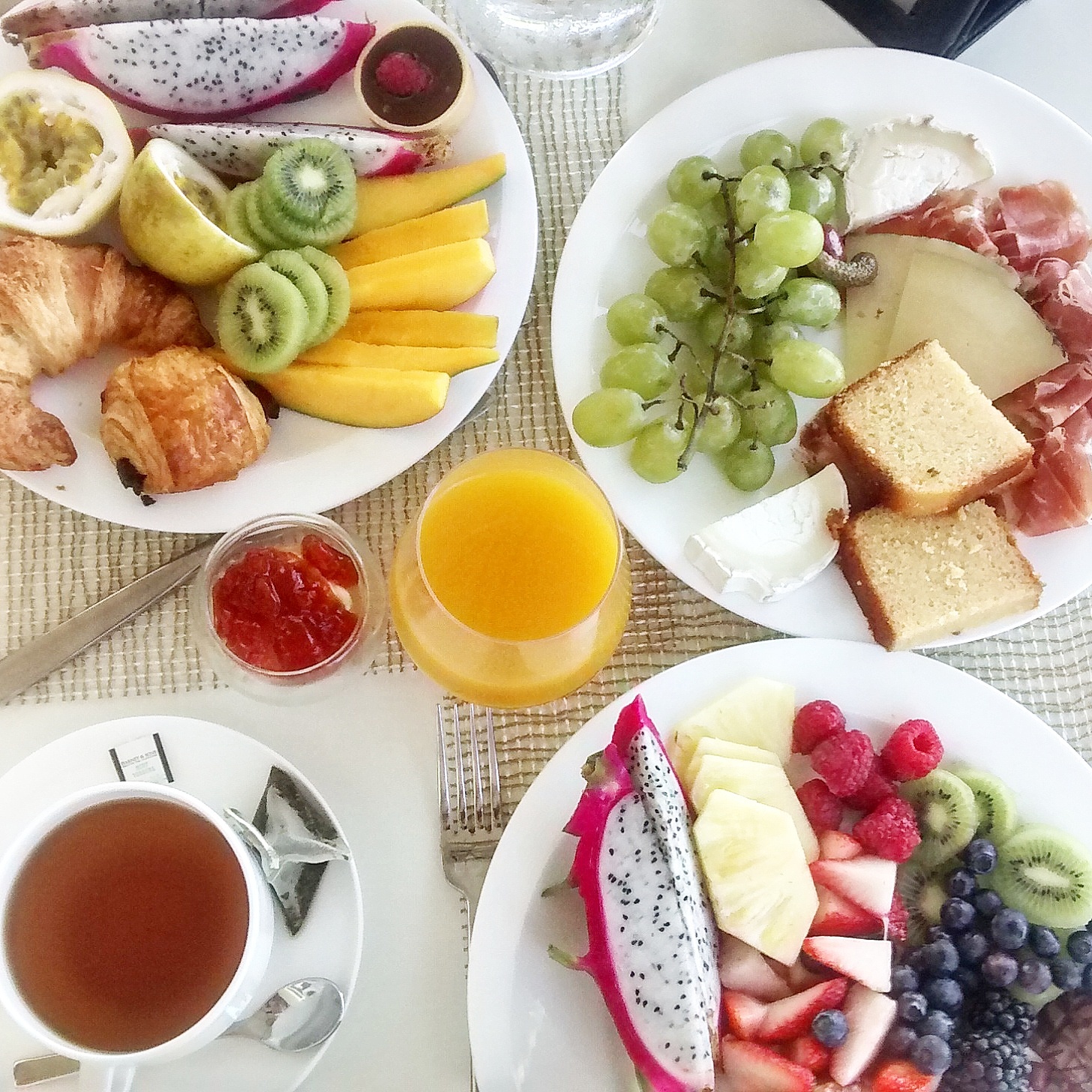 After breakfast we head to the palm tree-lined beach and grab a set of private loungers outside our room, along with plenty of complementary towels, bottles of water on ice and suntan lotion for two.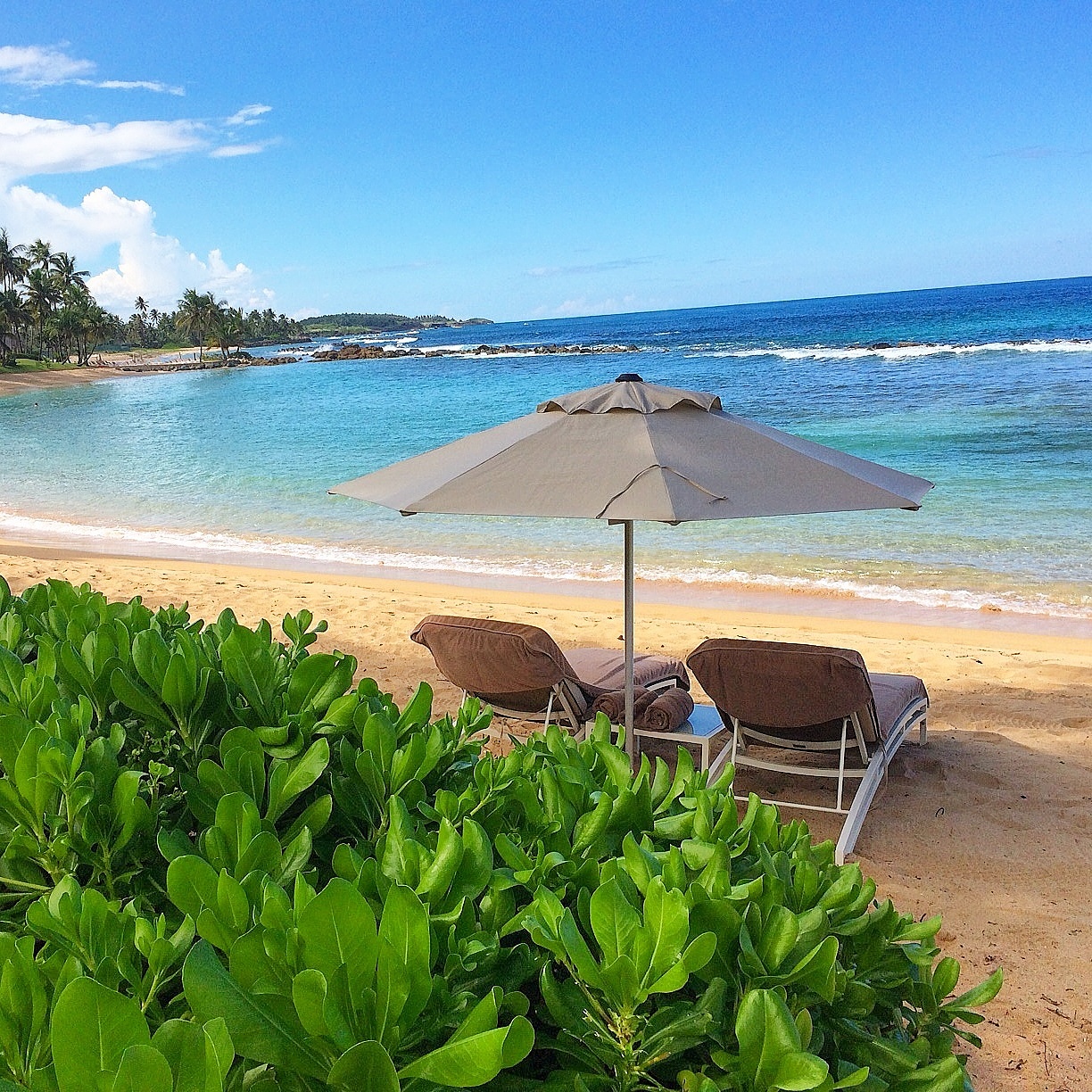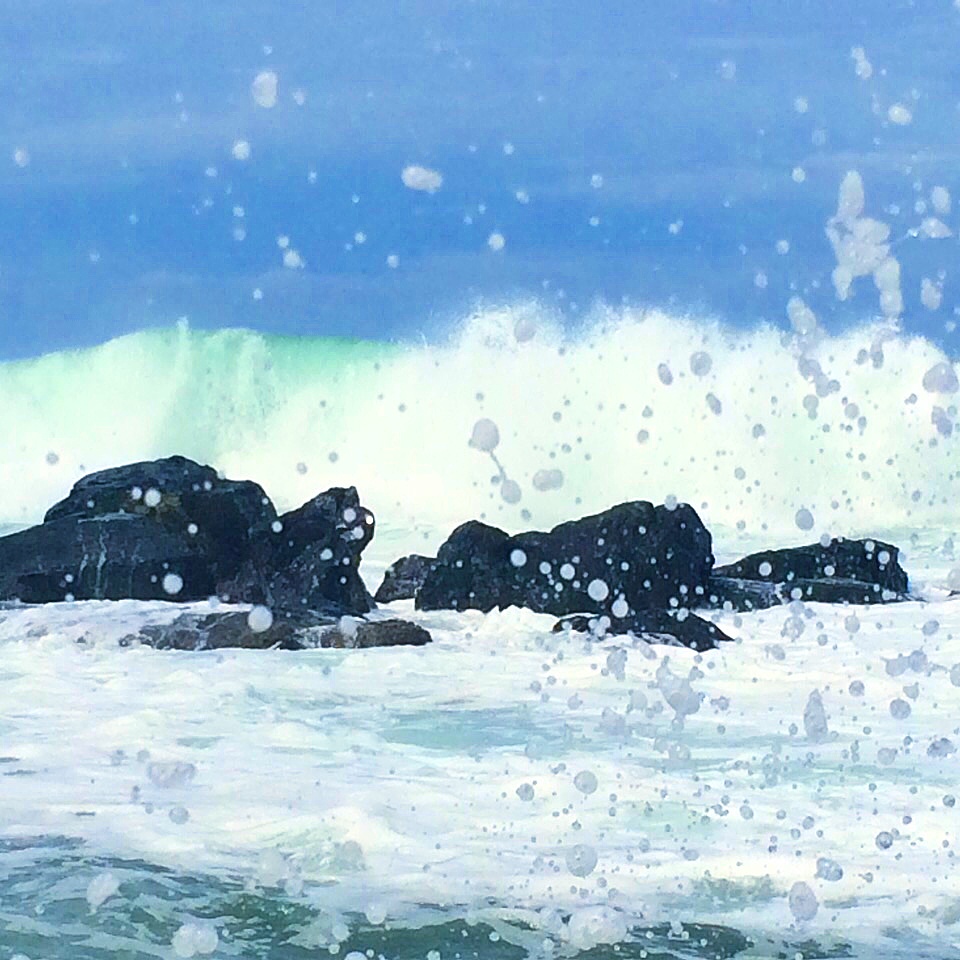 The waters can get rough on Dorado Beach, but a manmade rock shelf keeps them at bay. The sand is soft and sienna but there are warnings of sea urchins. The resort provides snorkelling gear to explore the coral. We manage to spot plenty of angel fish and a lone barracuda.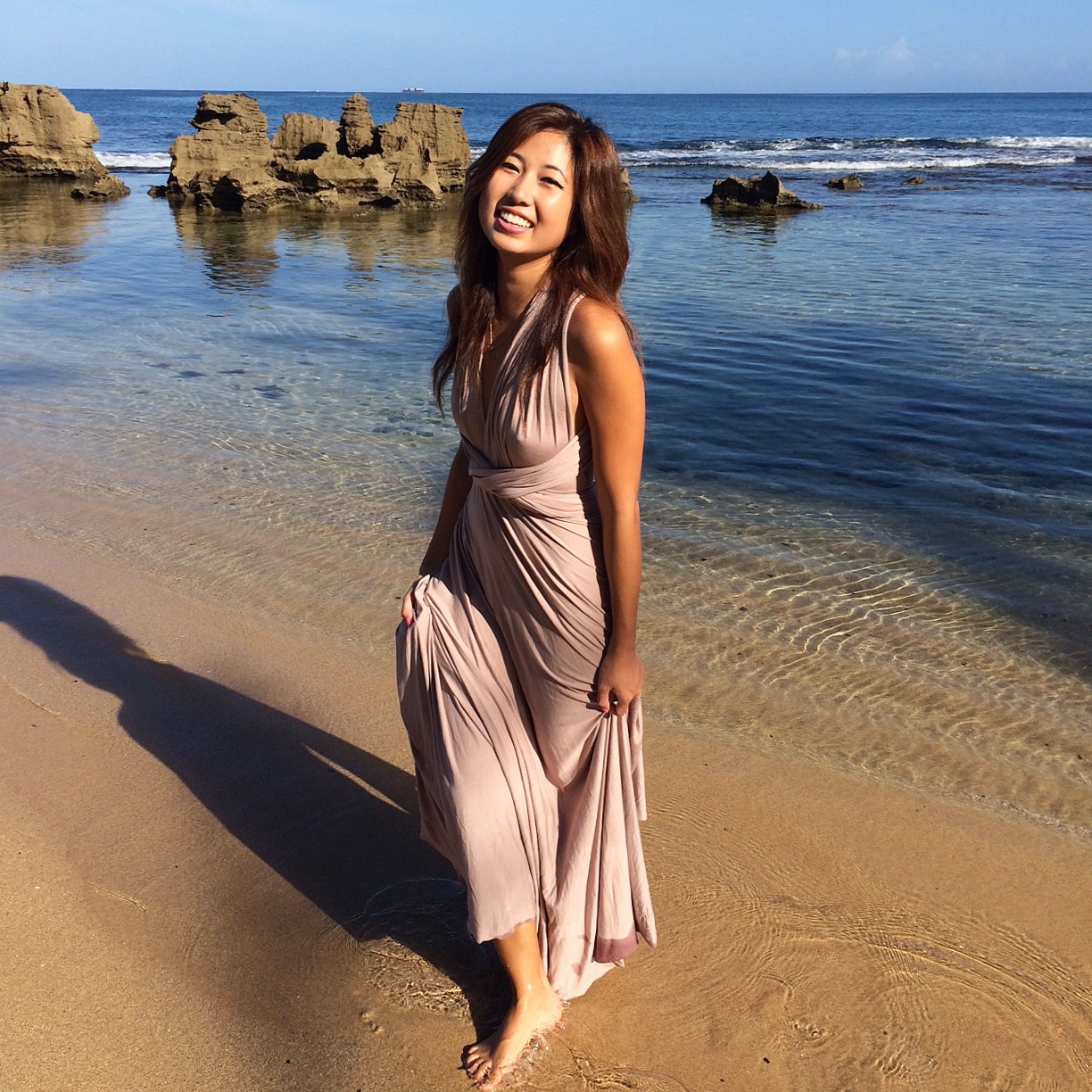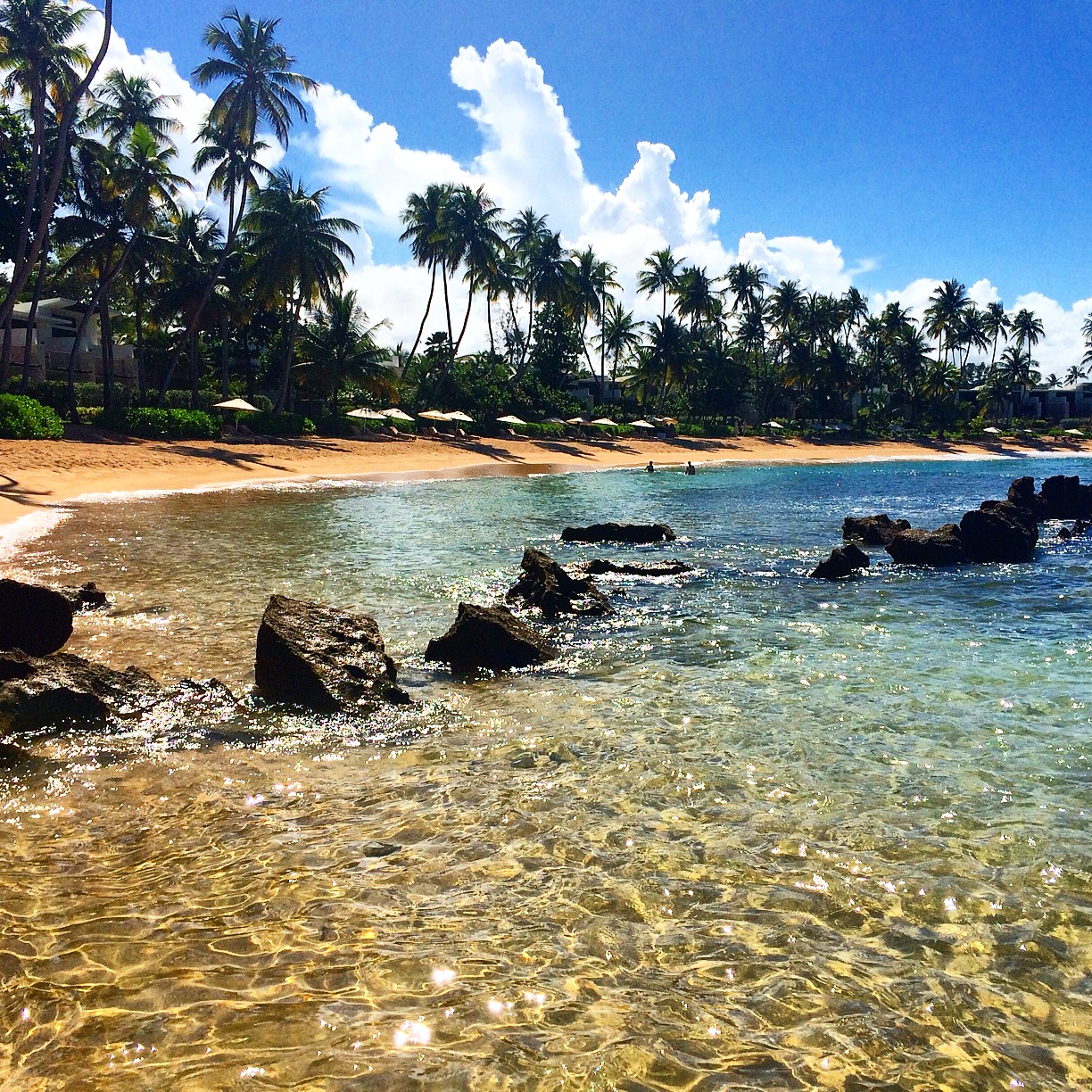 Any stay at Dorado Beach should be paired with a visit to their in-house spa, Spa Botànico, which offers an irresistible menu of alluring temptations against a wildly beautiful backdrop to maximize relaxation. Among the options, a soothing massage in an open-air tree house on a gently swaying hammock.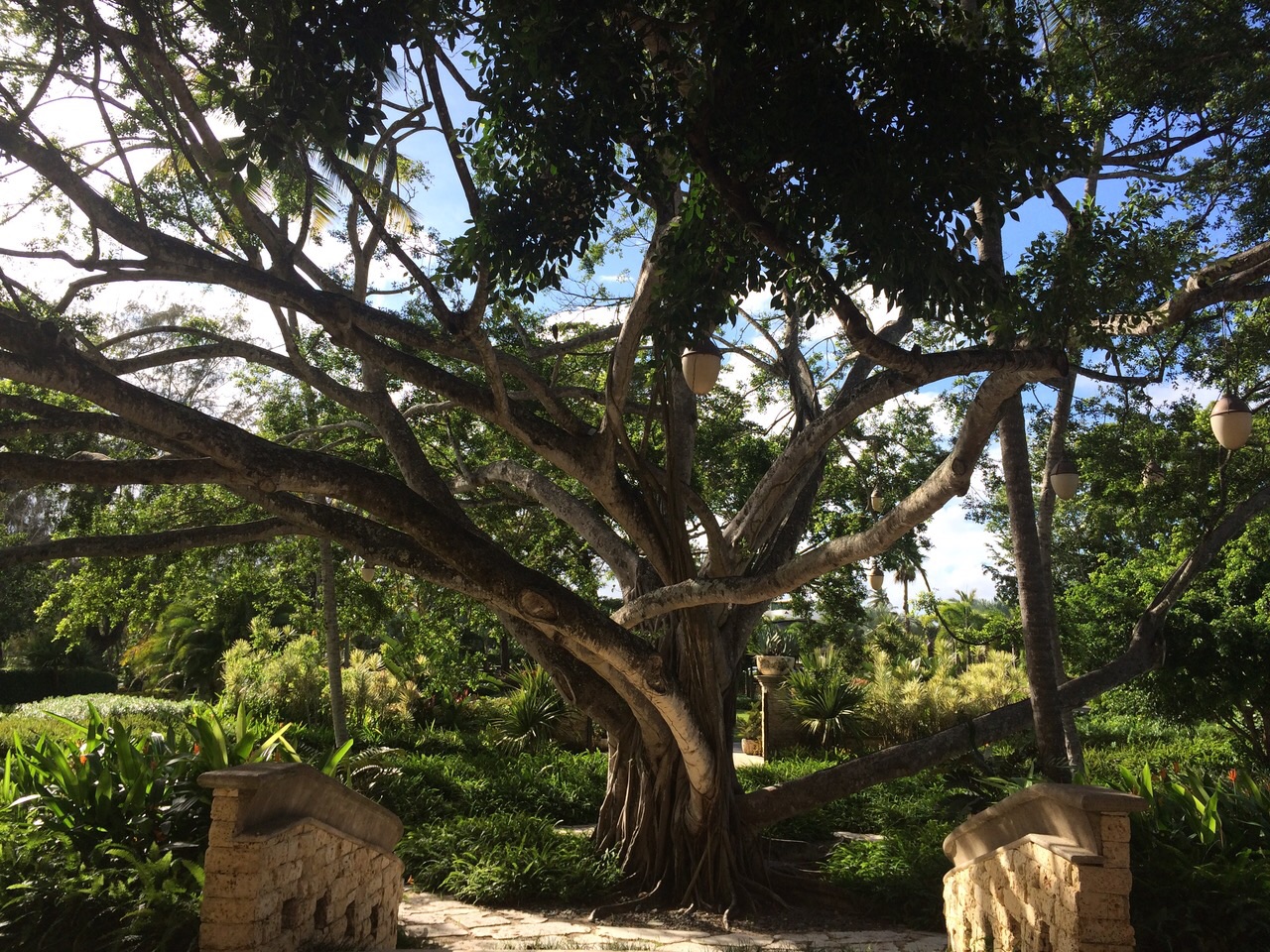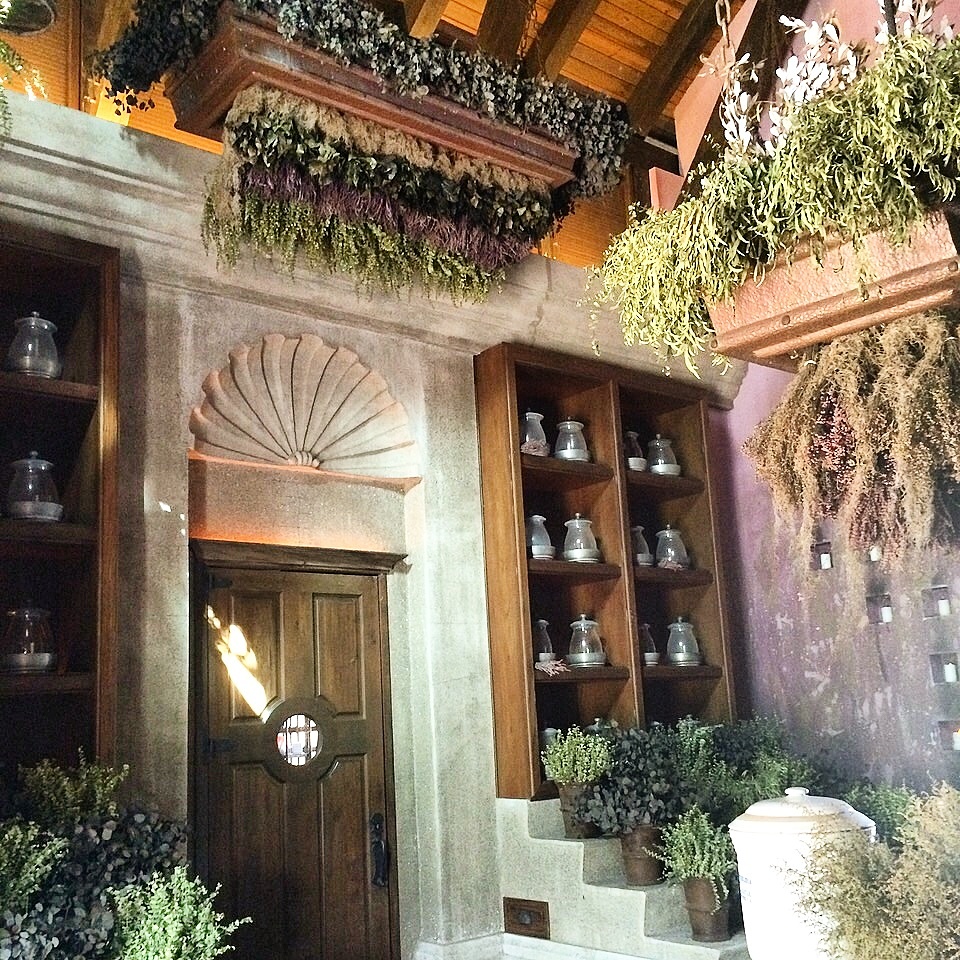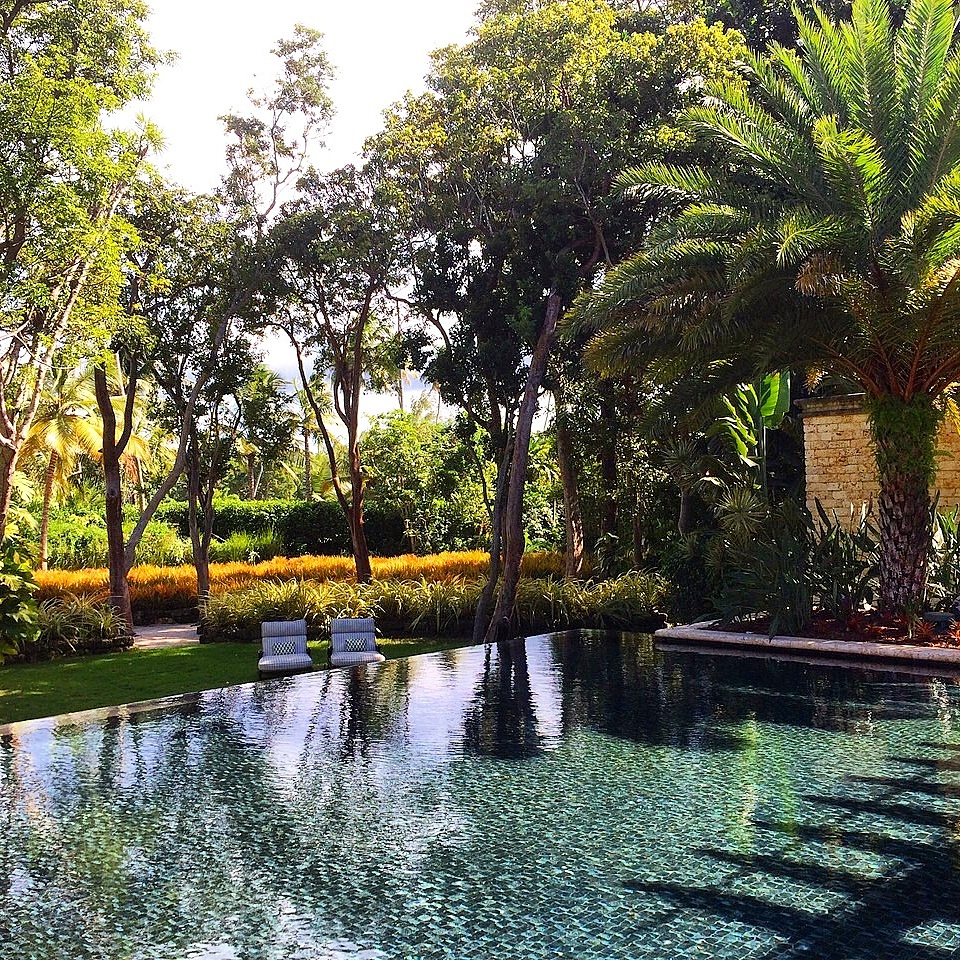 Rich scents of lavender, lemongrass and local botanicals surround me as I enter the lobby of their luscious 5-acre spa, a prelude to all the flora and fauna my body will be soaking in within minutes. An attendant serves me tea and leads me to the dressing room. Before my spa services, she encourages me to take a steam, dip into the hot and cold pools, douse myself with buckets of hot and cold water, and rest in the relaxation room. I don't need to be asked twice.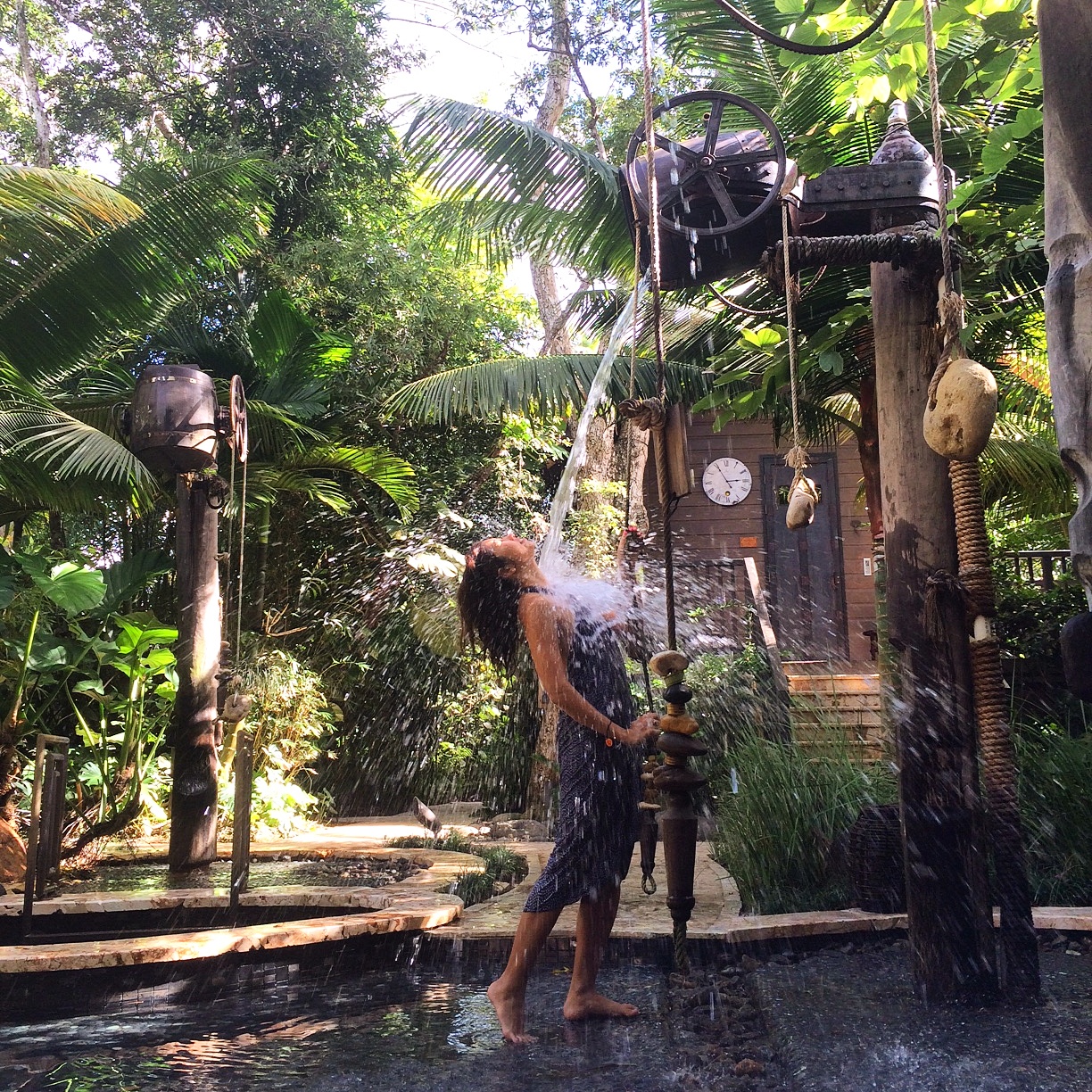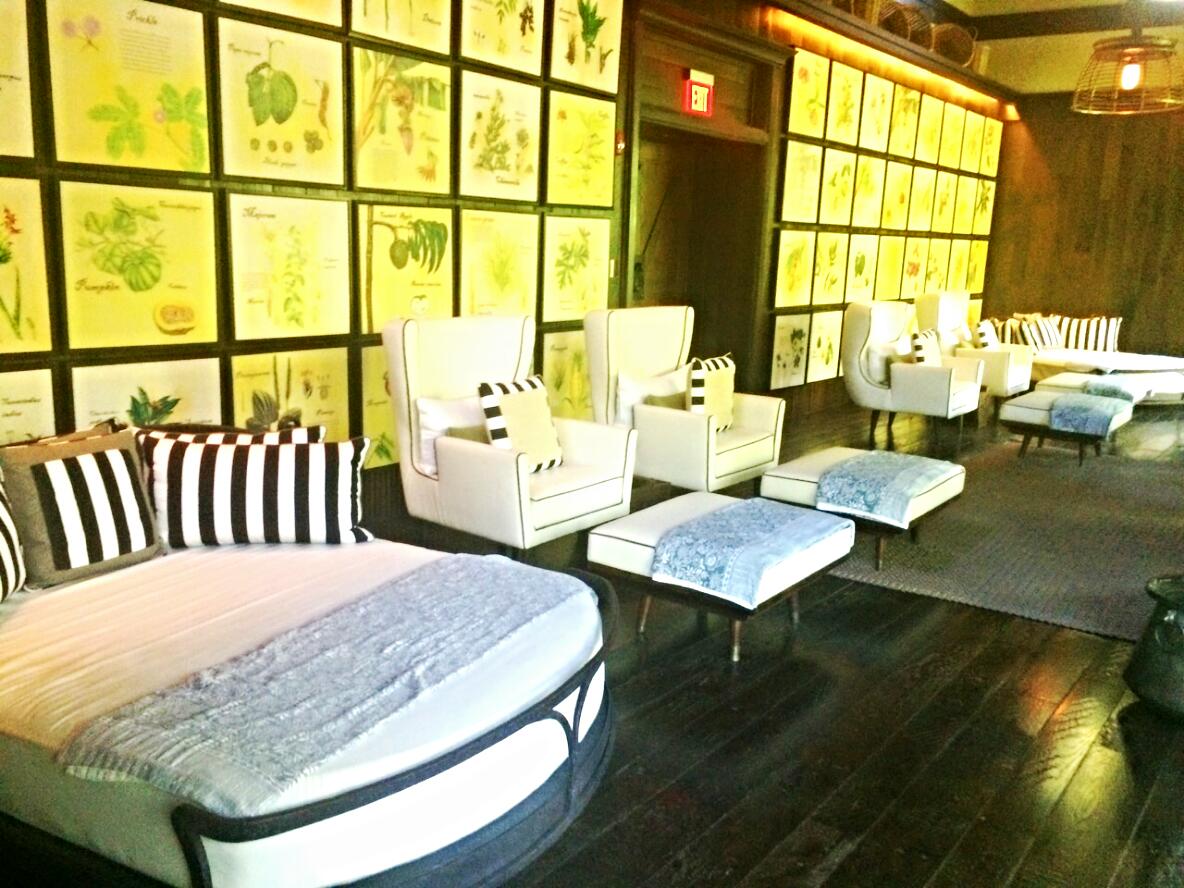 When it's time for my appointment, my masseur leads me through fields of pineapple and into a sunlit massage room. Soft music envelops me as he pampers my body with jasmine and rosemary oils and maneuvers my muscle tissue and aching bones in ways that make me swoon. Definitely a highlight of this resort.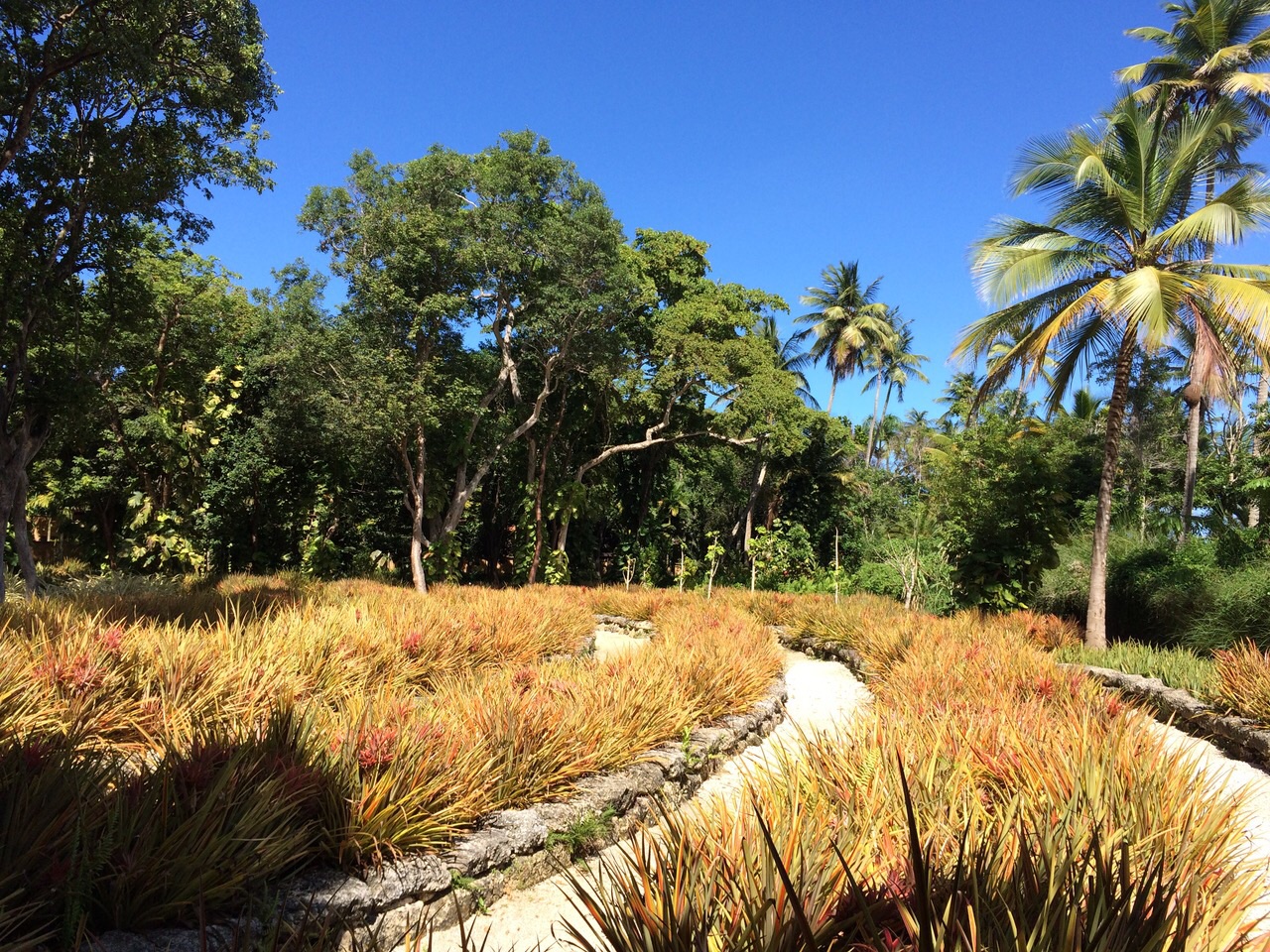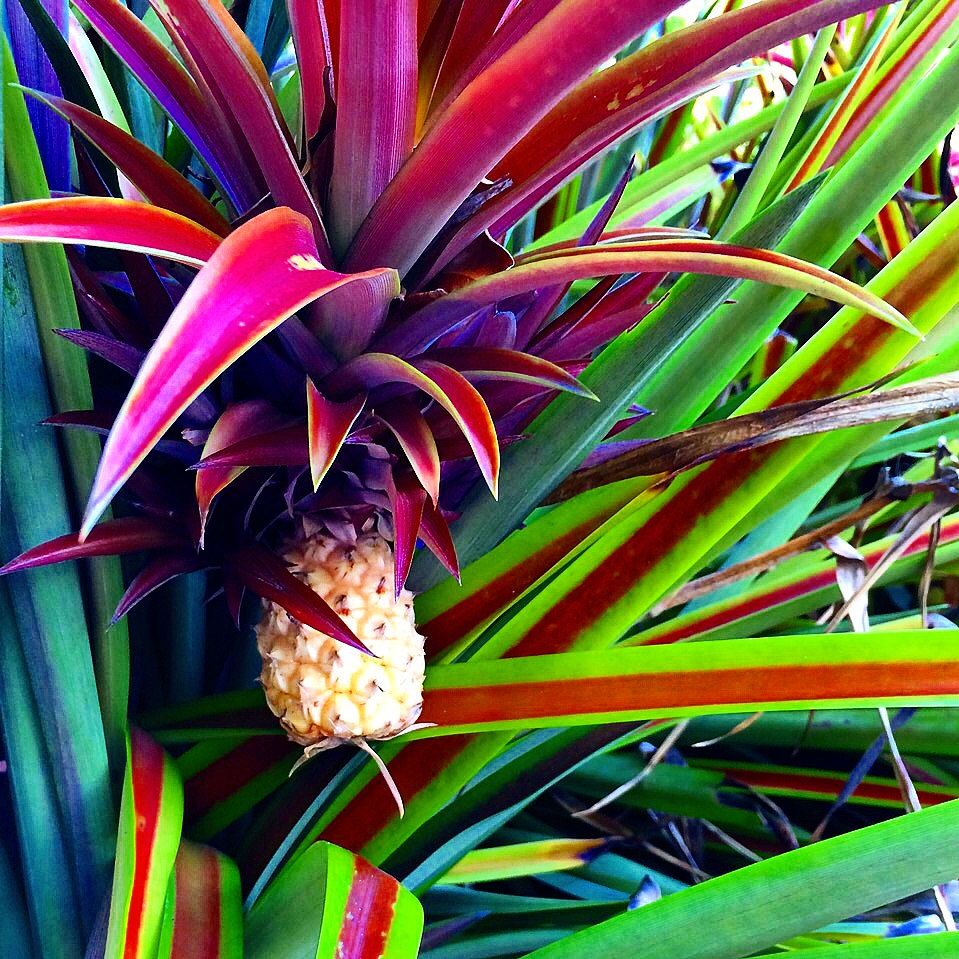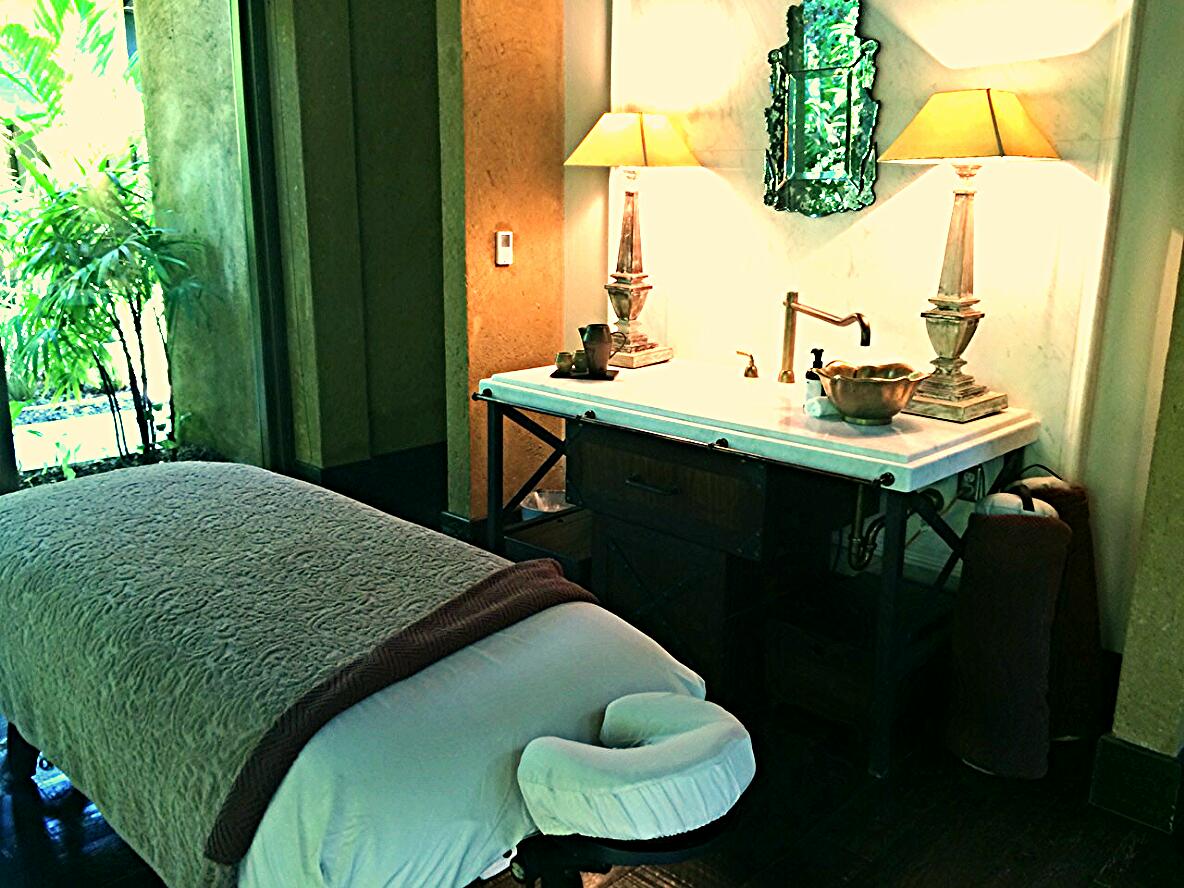 During the afternoons I may take a hotel bike out and explore some of the 1,400-acre Ritz Reserve property formerly owned by the Rockefeller family. The Rockefeller Nature Trail winds its way through a peaceful beach and tropical rain forest filled with exotic trees and creatures.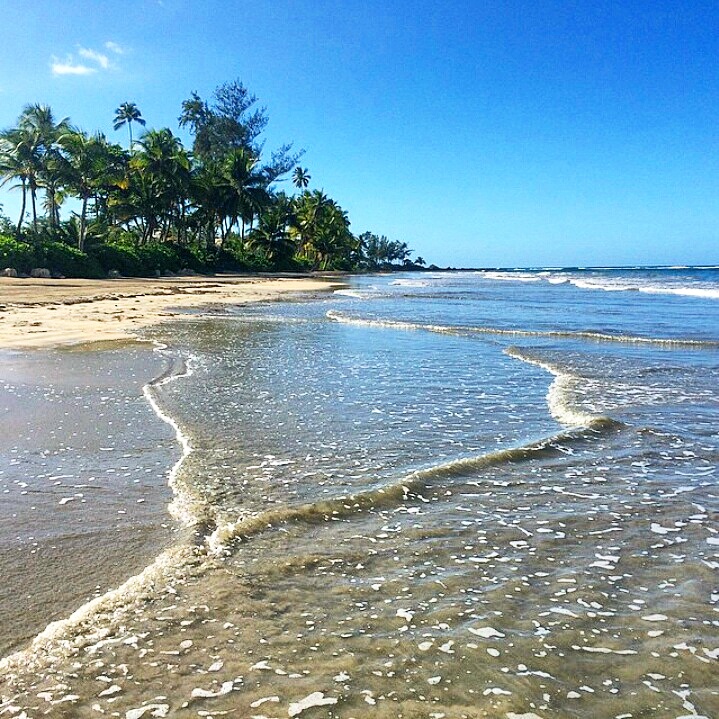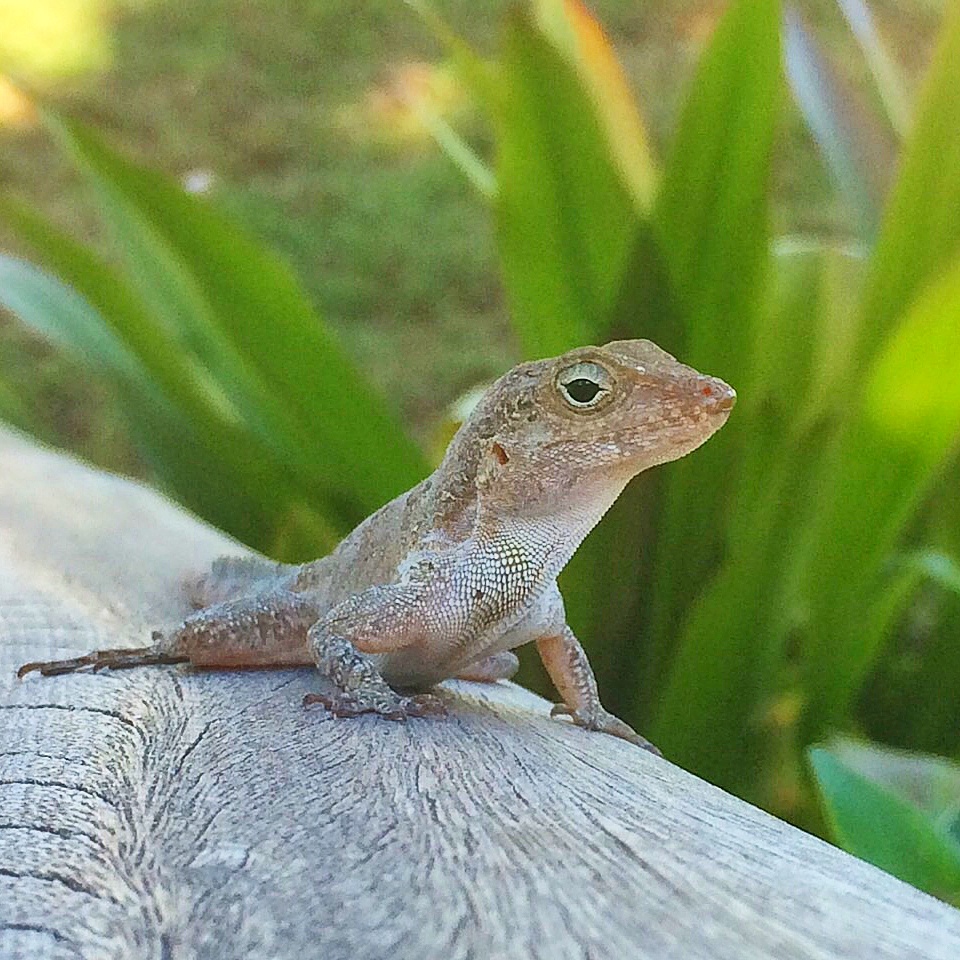 Beyond lies a gated community of homes, residences, a golf course, a water park, and a plantation.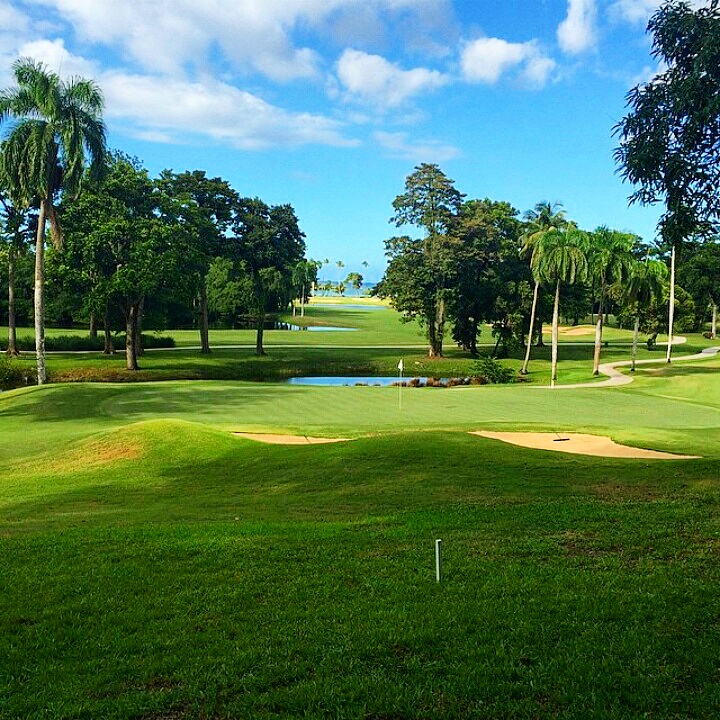 But most of my afternoons were spent hanging out by one of the poolside cabanas and wading through the shallow waters.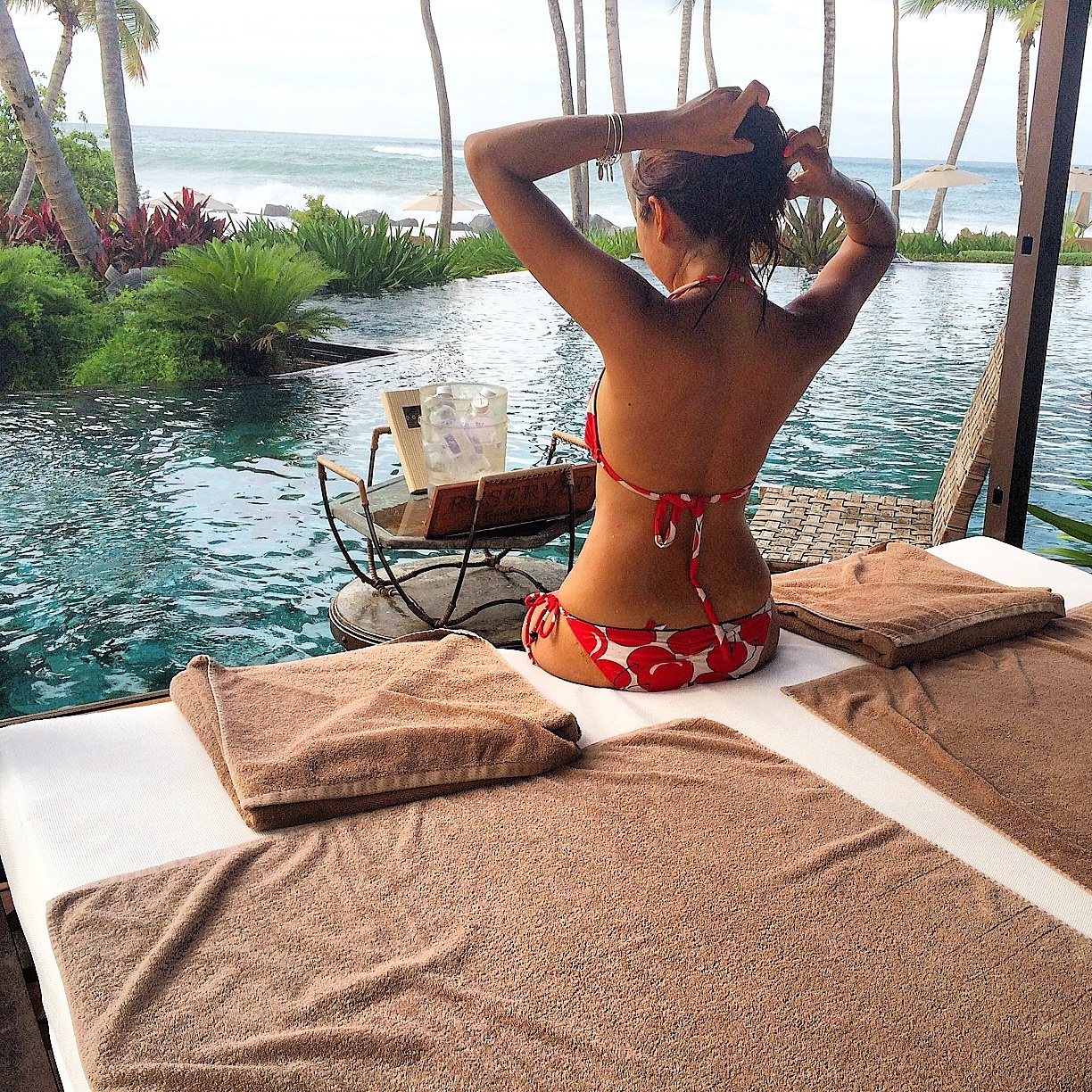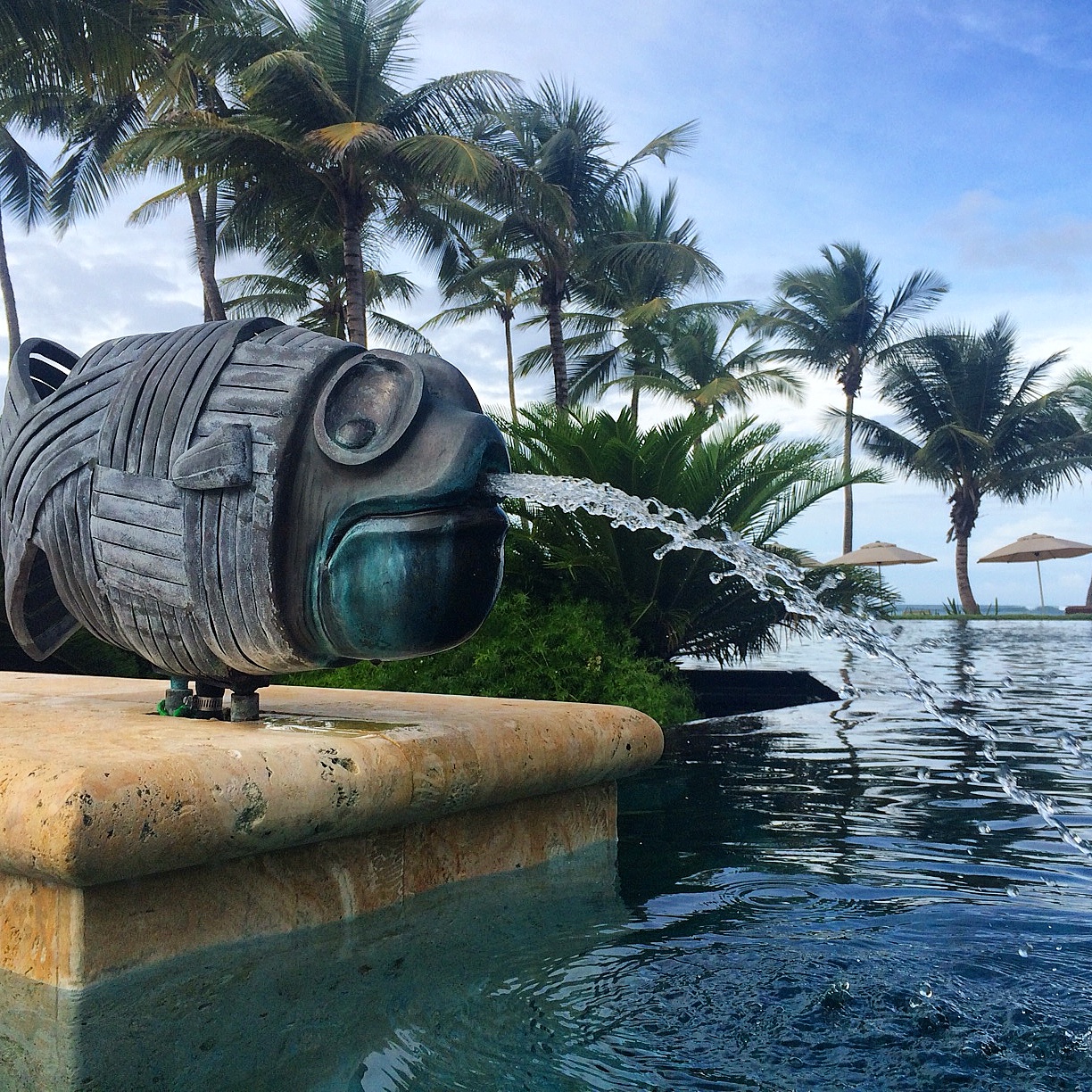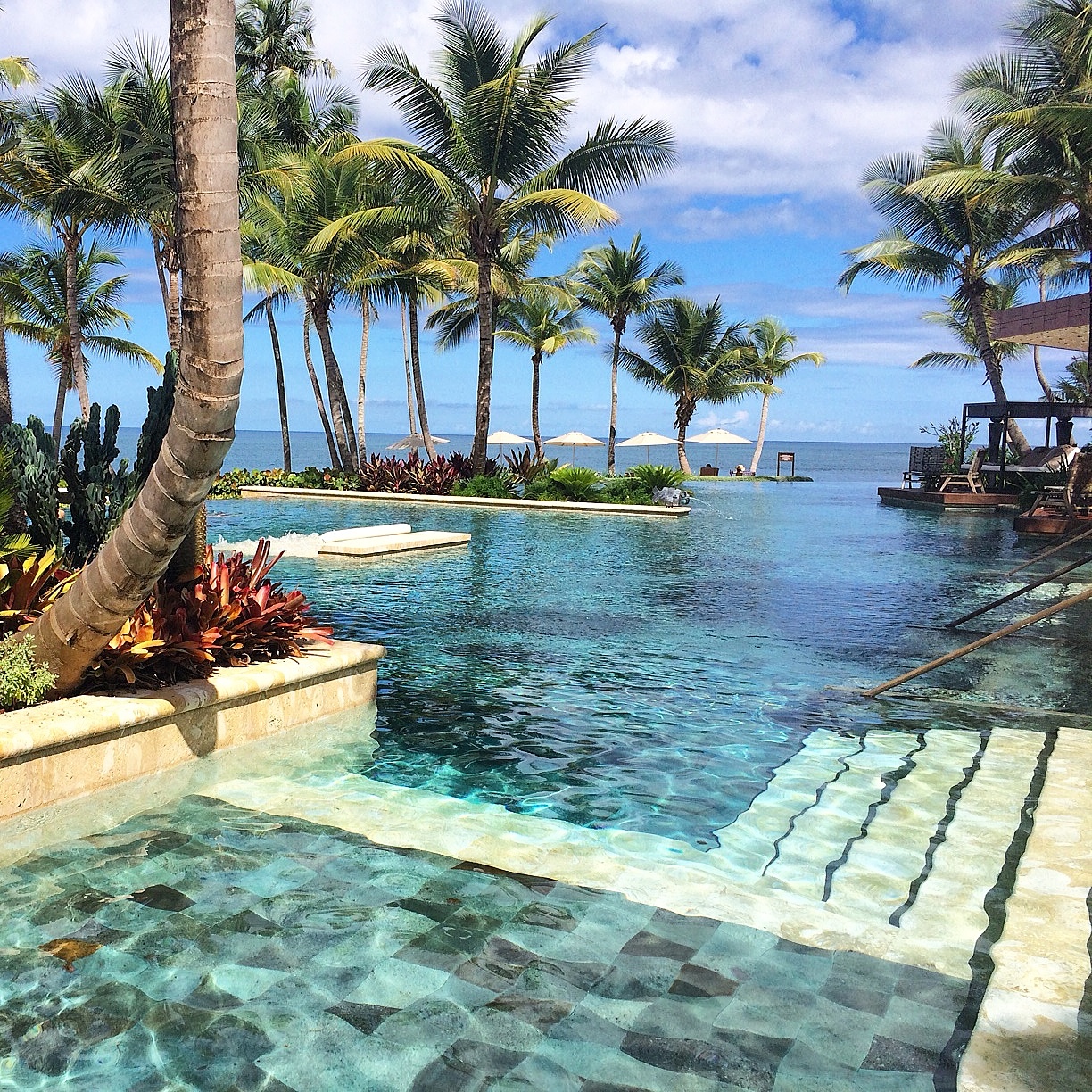 The main pool features massaging water jets and a bed of bubbles, but to my surprise, no jacuzzis or hot pools!
Not to fear.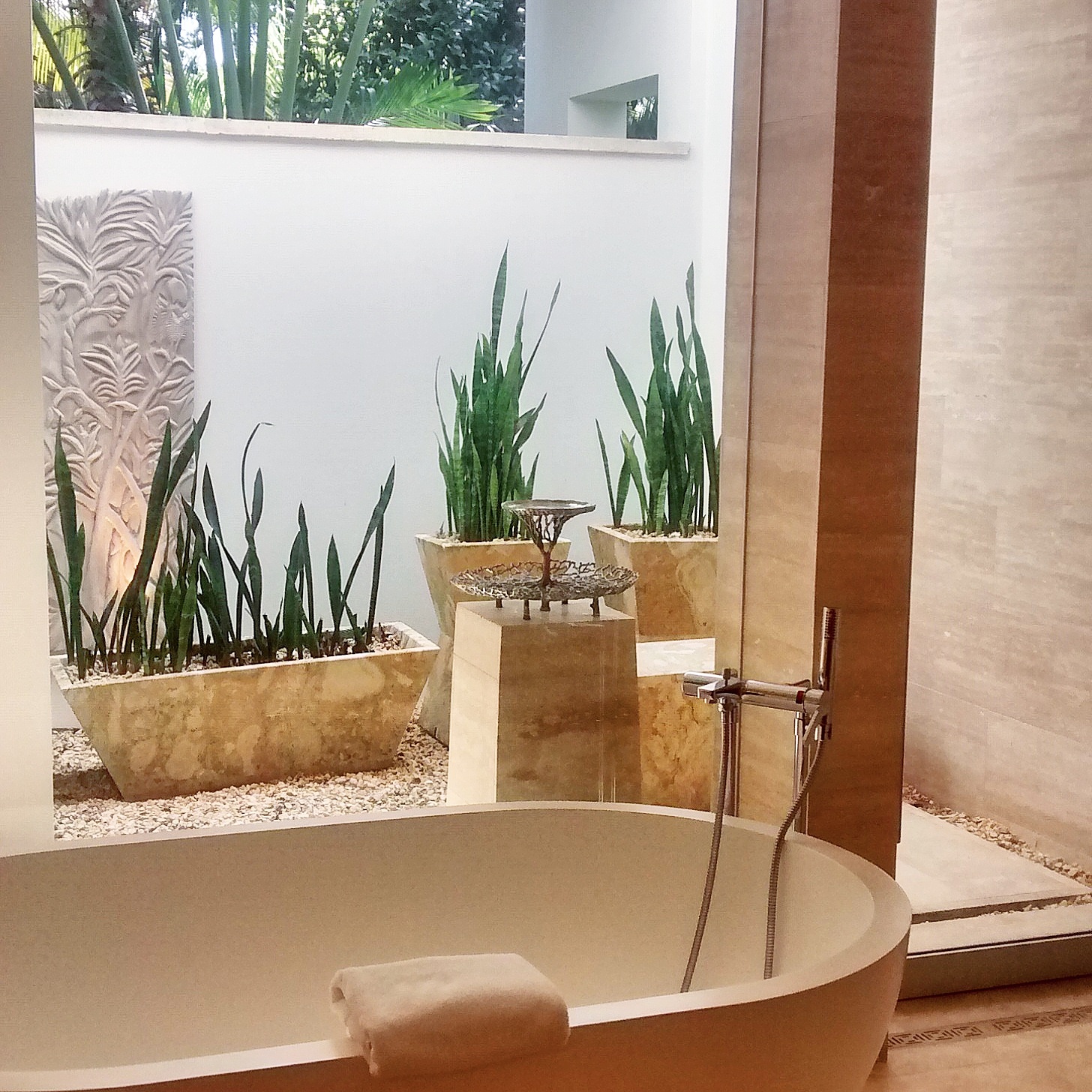 Each suite features a soaking tub where you can bathe in hot water while plugging in your iPhone to play music over the Bose-powered sound system. I spent every evening decorating the bath with perfumed salts and listening to smooth jazz. If bathing is not your thing, you can take a shower indoors or opt for the outdoor rain shower, which is particularly soothing when the coqui (small local frogs) chirp and make beautiful music at night.
While I mentioned the spa being a stand out at Dorado Beach, there is one other. The 10-course tasting menu at Mi Casa. Oh my god. Thank heaven for Spanish cuisine. Check out this menu: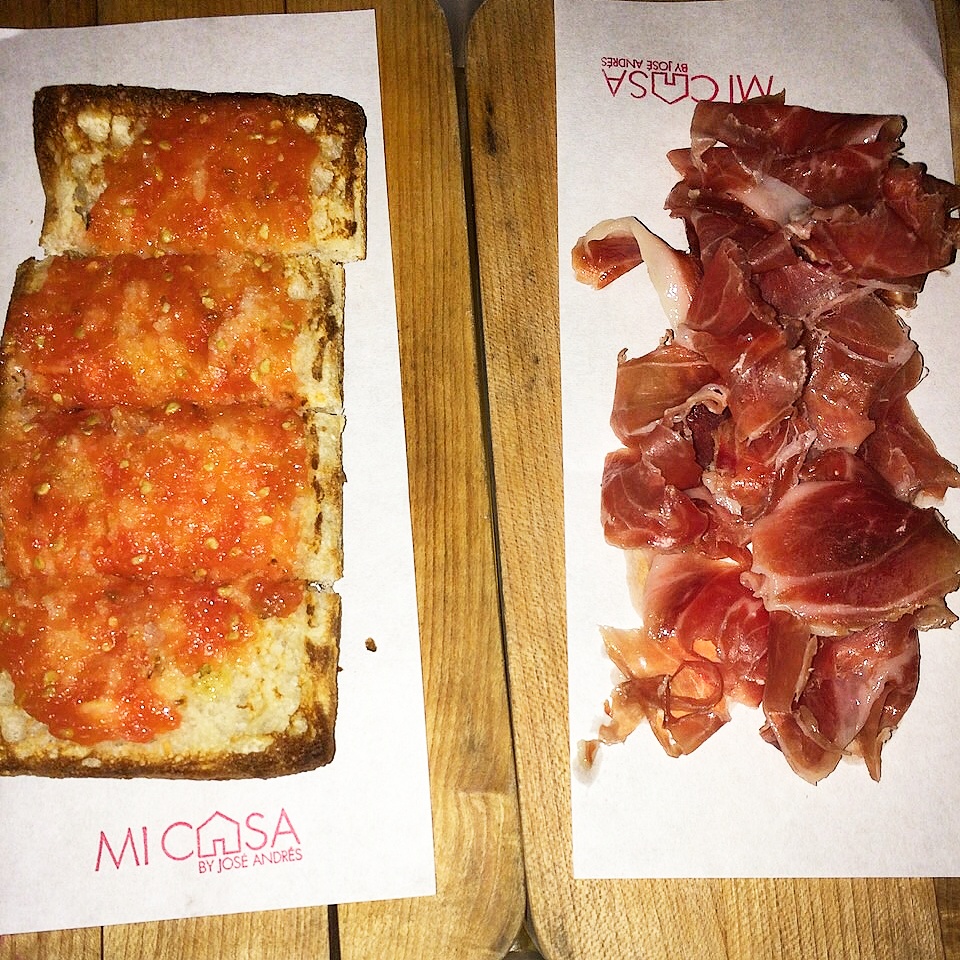 Jamón Ibérico de bellota 'Fermín'
Cured ham from the legendary, acorn-fed, black-footed Ibérico pigs of Spain with fresh tomato bread
Cono de queso cañarejal con lechoza
Cañarejal cheese and green papaya marmalade
Coquitos frescos 'Ferran Adrià'
Coconut water and rum spheres with mint and lime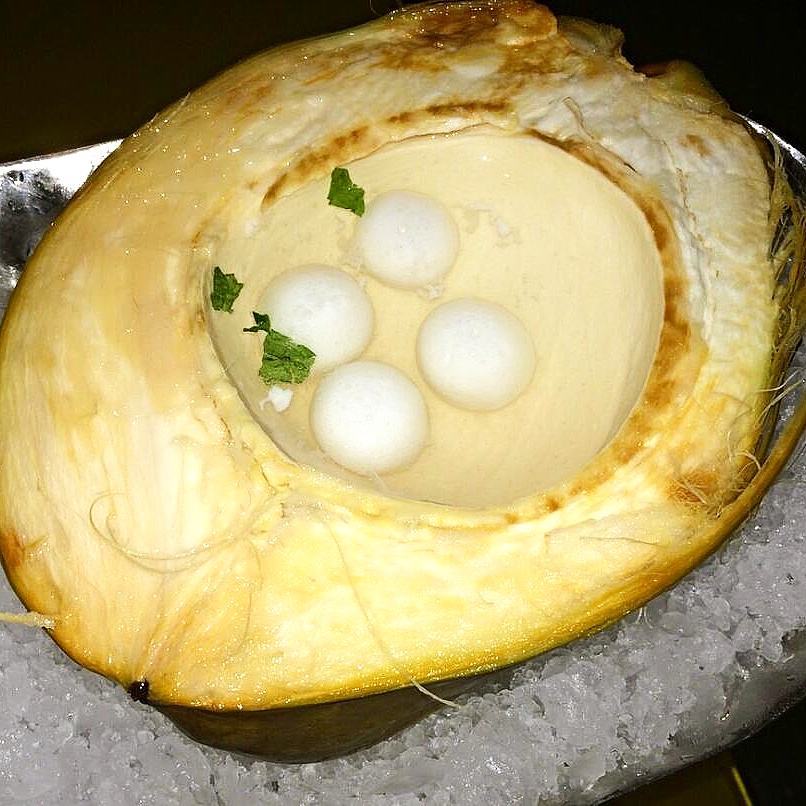 Croquetas de pollo
Traditional chicken and bechamel fritters
Bocadillo de lechón de Guavate con mojo de chayote y chicharrón volao
Steamed bun with Guavate-style pork belly and chayote mojo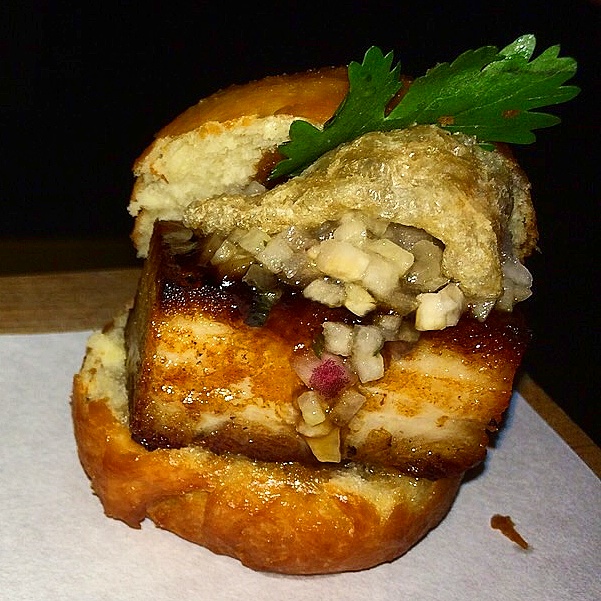 Salpicón de cangrejo
Jumbo lump crabmeat with cucumbers, peppers, tomatoes, chayote mojo and brandy sauce
Ceviche de atún con coco y aguacate 'Café Atlántico'
Tuna marinated in coconut dressing with jicama, cilantro and serrano peppers topped with crispy quinoa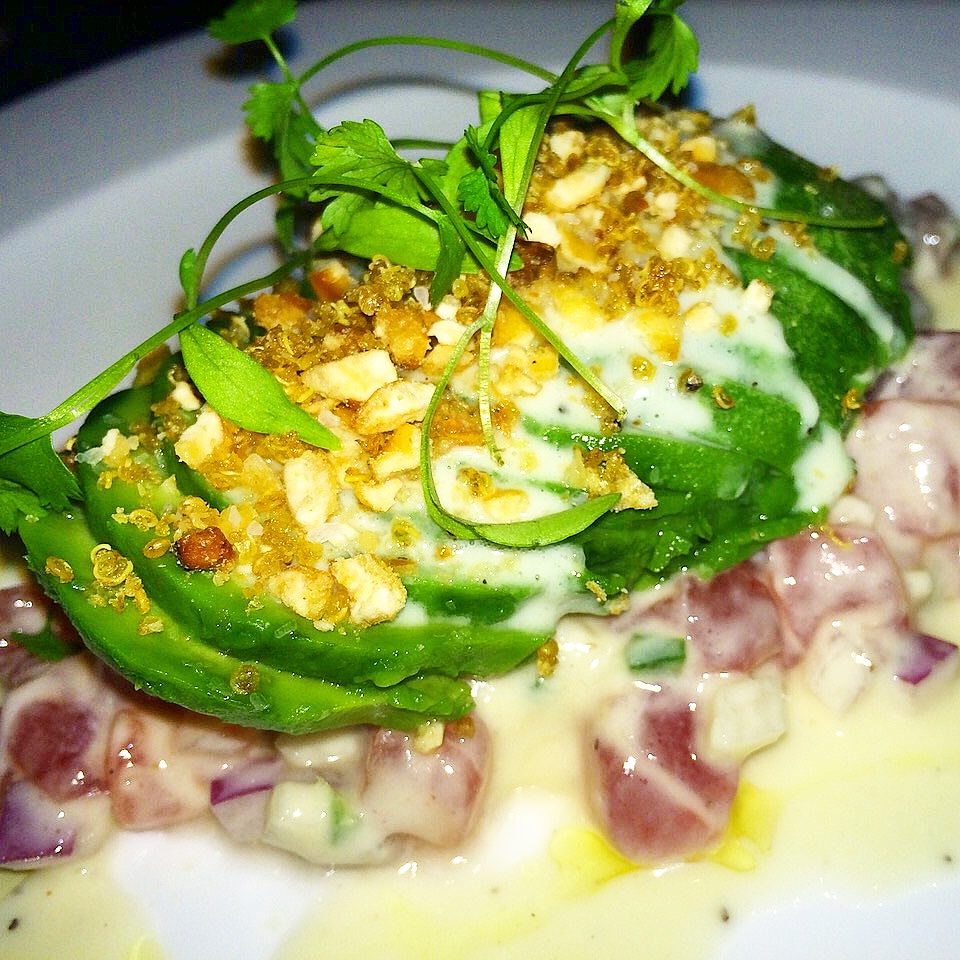 Ensalada César organizada con aguacate y anchoas
Romaine salad, wrapped in jicama, with Parmesan cheese, avocado, anchovies and caesar dressing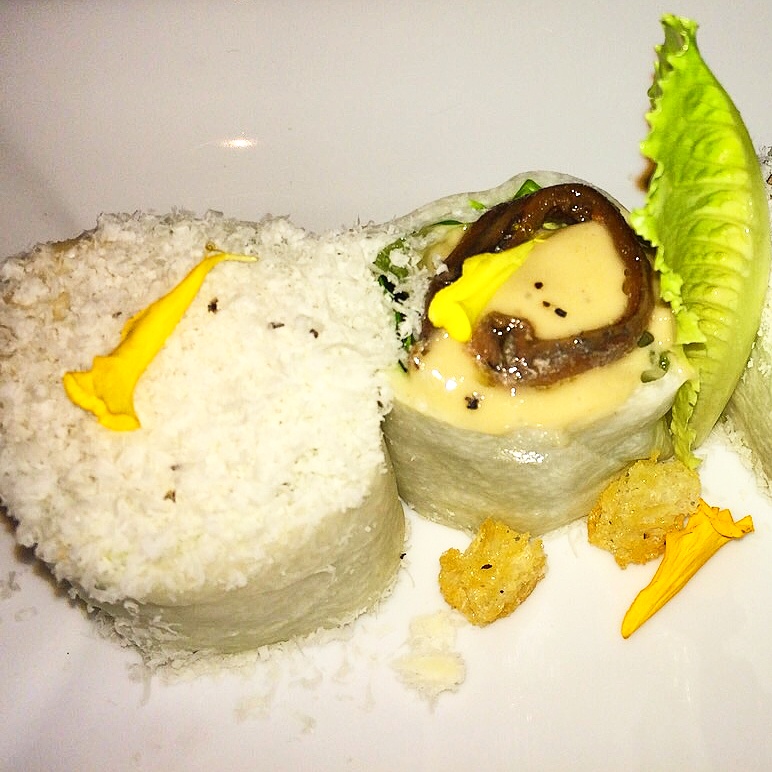 Asopao de bogavante tradicional de Puerto Rico
Puerto Rican rice stew with Maine lobster, chayote and 'alcaparrado,' served with plantain chips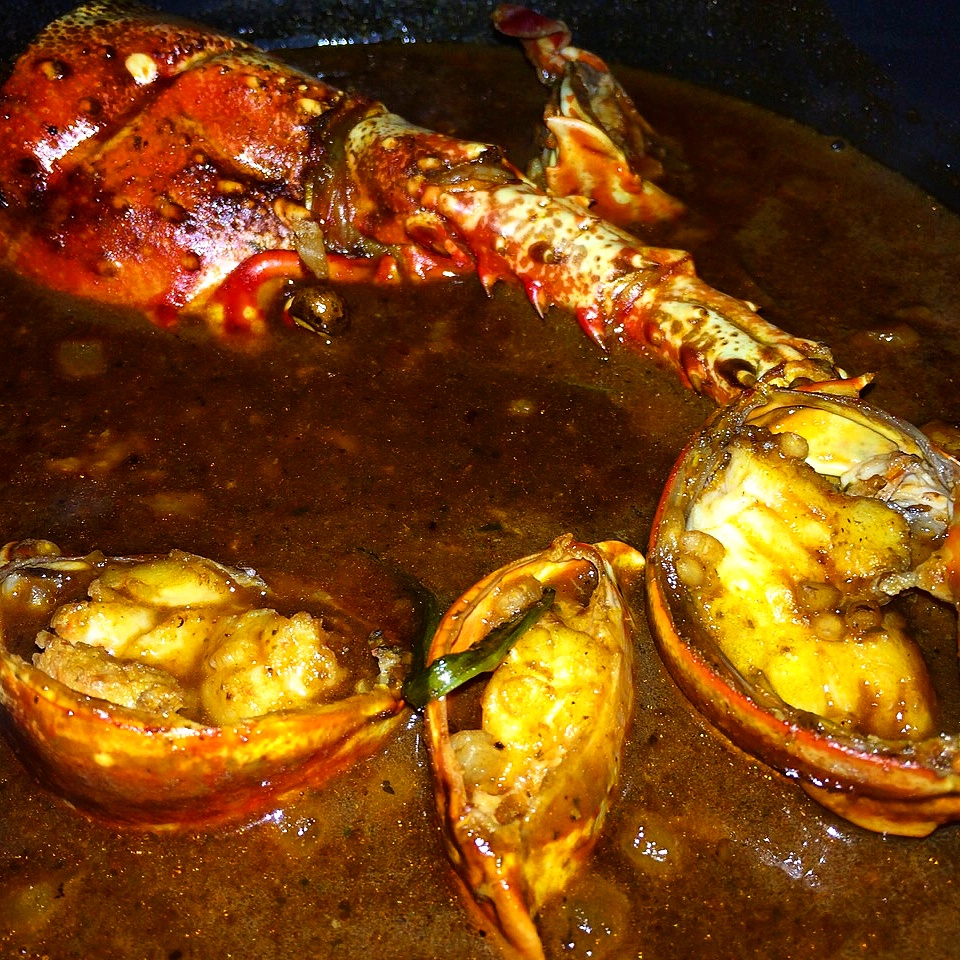 Carne guisada con funche de maíz, camarones y setas
Braised veal cheeks with shrimp, polenta and mushrooms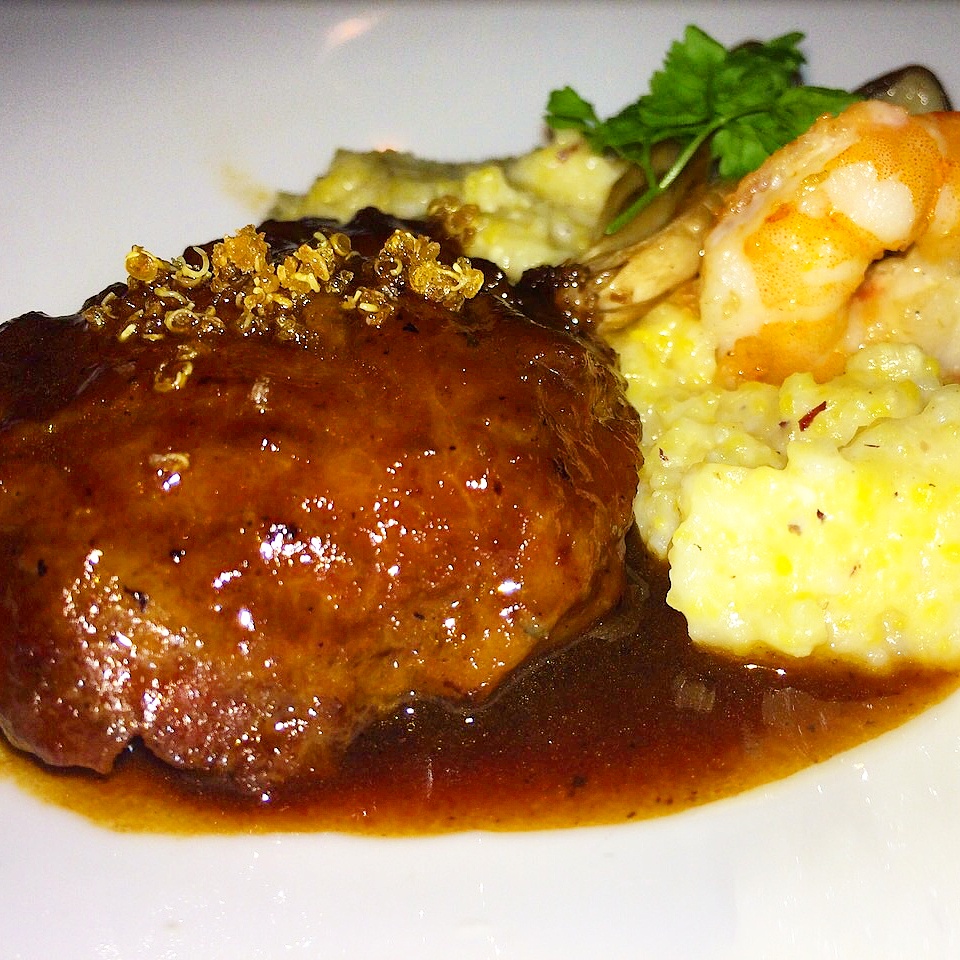 Flan con parcha
Spanish custard with Catalan cream and passion fruit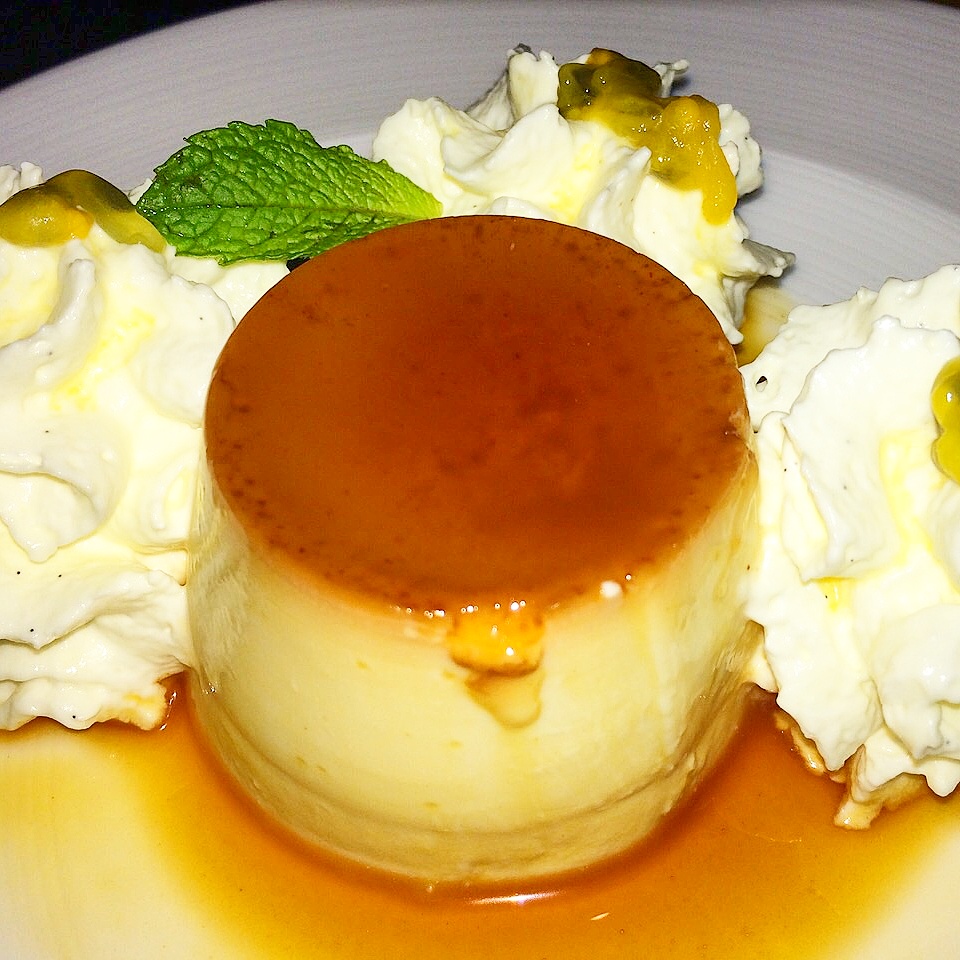 The waiter congratulated me on finishing everything. He said he usually taps out during Round 8. I may have a small frame, but I have a big appetite.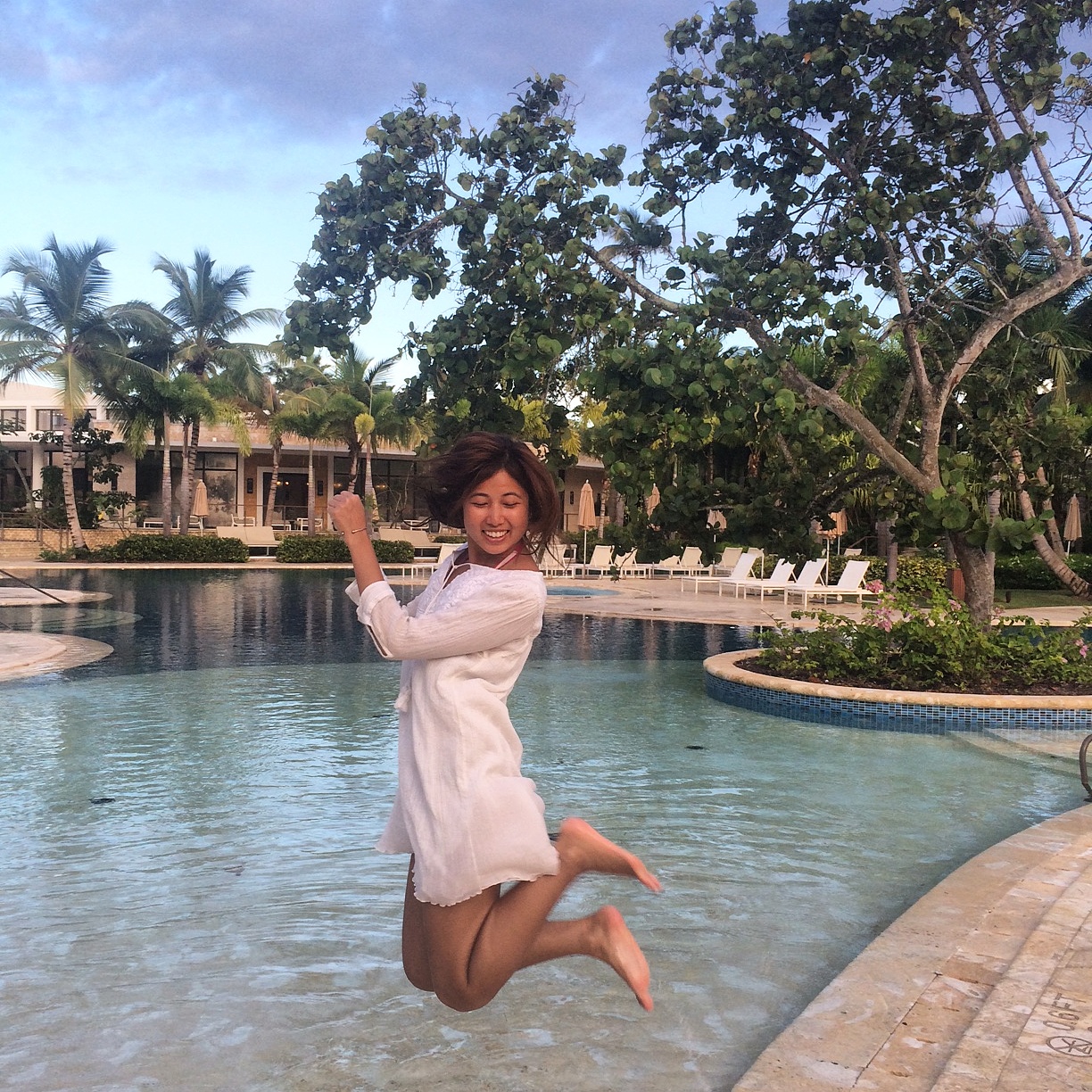 Bottom line, the Dorado Beach Ritz Carlton Reserve is a perfect weekend getaway to avoid the dreaded polar vortex. There are several direct flights to Puerto Rico that are inexpensive relative to the rest of the Caribbean and it's only a 3.5-hr plane ride away from NYC.