Underneath the crisp air and crystal blue sky, an oppressive sun casts unforgiving rays that burn my face and shoulders. I cover myself with a light jacket or shawl for relief. The nights are chilly and the daily weather goes from clear and sunny to light rain and stormy at a moment's notice, so if you're headed this way, a light water proof jacket and sweater are a good idea. As we enter the center of old Lhasa, the Tibetan capital, Buddhist pilgrims walk in a clockwise circle around its holy epicenter, Jokhang Temple, the first Buddhist temple built in Tibet. This kora must be walked in odd number sequences, as even numbers are unlucky. Those who cannot recite scripture carry prayer wheels with scripture written on them that they twirl to have the prayers recited for them.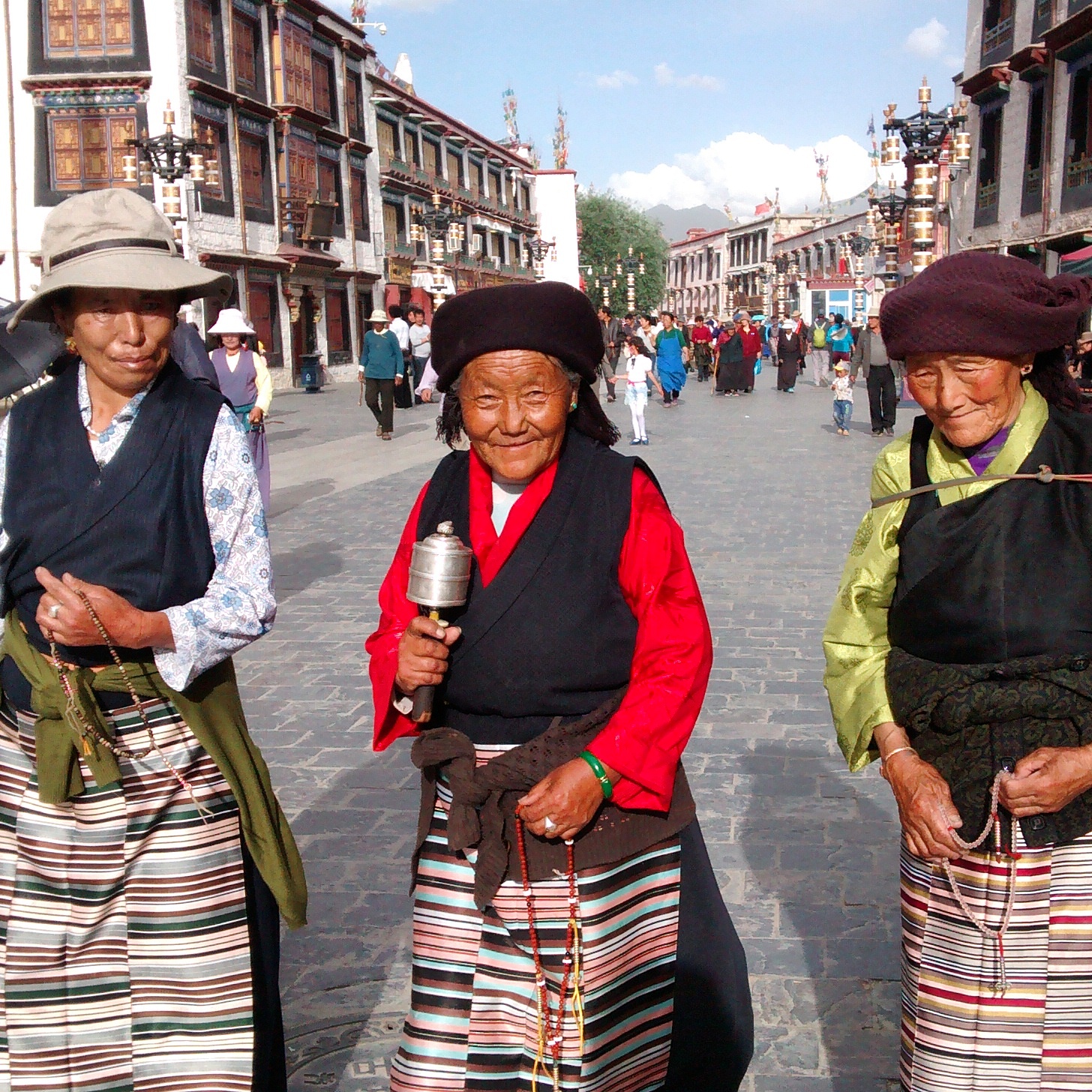 The elderly Tibetan ladies catch my eye, their ebullient faces weathered and red from the fierce Tibetan sun and their clothes brightly colored and stained by the dusty earth. Many elderly spend their golden years devoted to this endless circle.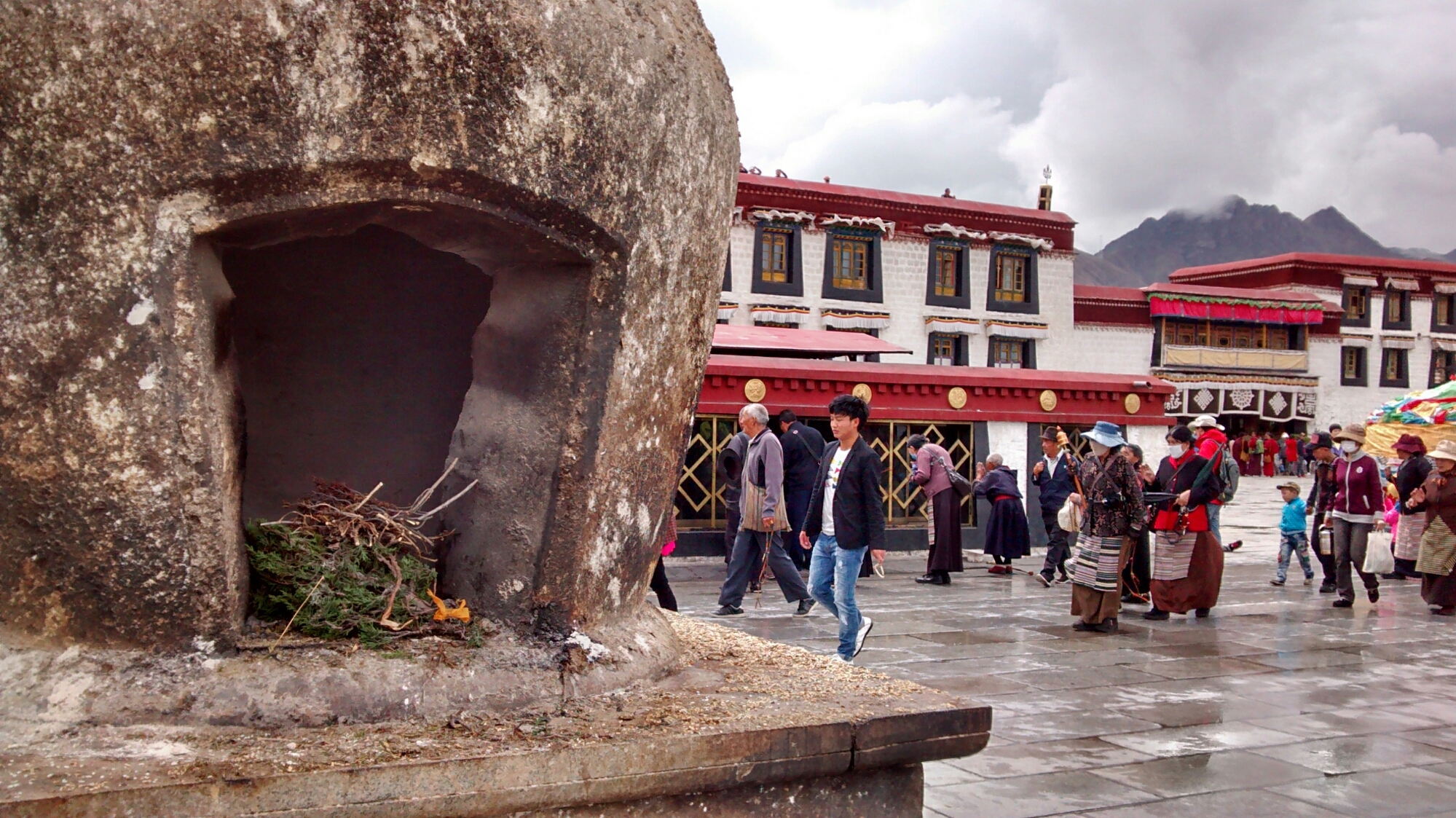 The smell of incense fills the air as juniper smolders in large outdoor incense burners, and beside them, religious folk point their hands in prayer as they fall down, face and body flat to the cobbled floor. They complete these prostrations 1000 times in a row as a way cleanse their sins, purify their minds and build good karma for the next life.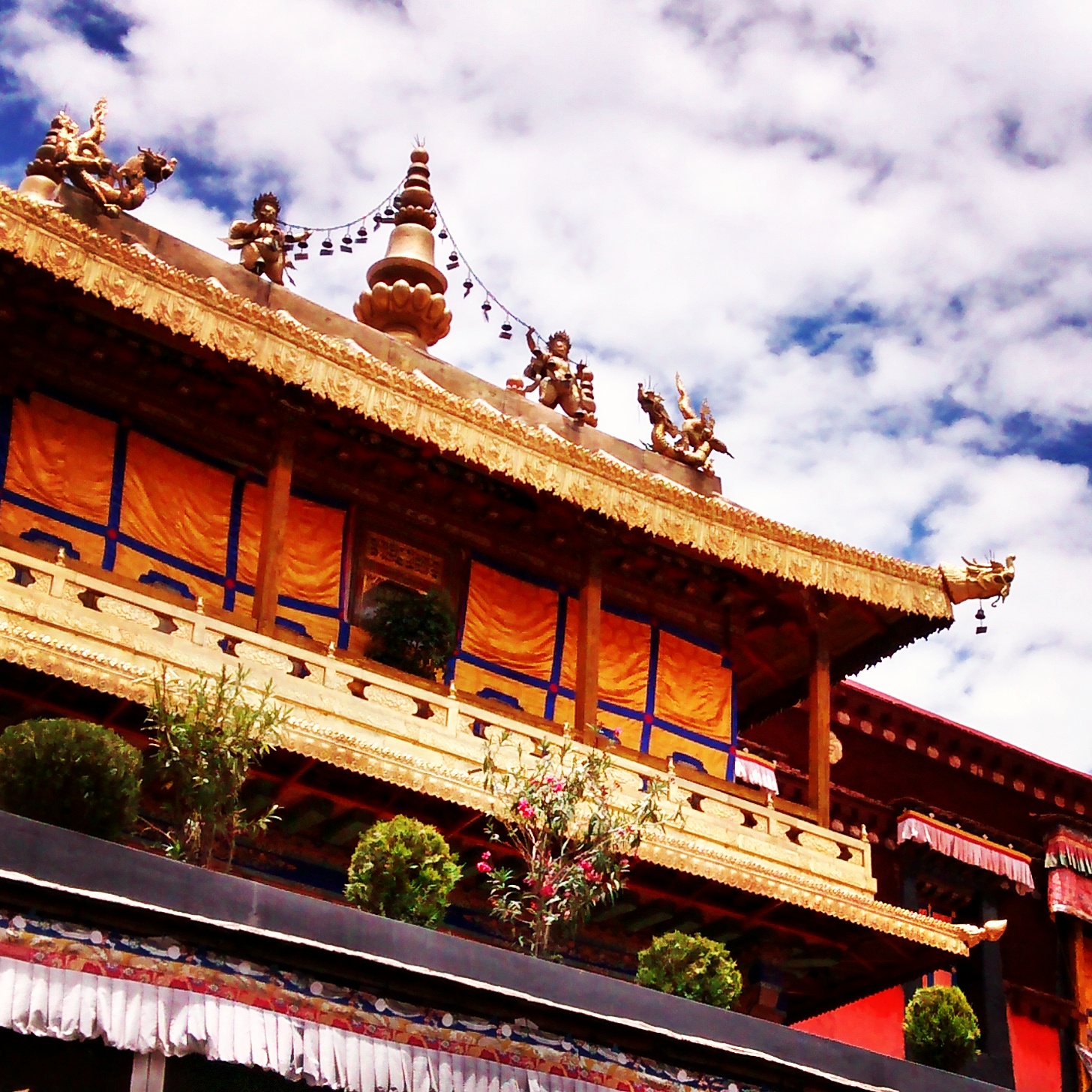 Inside the temple, yak butter candles light centuries old murals of Buddha. Hidden in the corridors are relics entombed in gold from the 7th century and a famed golden statue of Buddha, once kept beyond the grasp of an army employed by a covetous Chinese Princess. On the rooftop, monks sit idly by, selling beads they've blessed to pilgrims and wandering tourists. A string of turquoise catches my eye, how much I ask?
"200 yuan," says the monk, and with a curious look. "Where you from?"
"Janada," I say in my best Tibetan. The monk smiles and tells me how he is learning English taught by a number of Canadians at a nearby academy. We talk for a moment and by the conversation's end he tells me that he will sell me the blessed beads for half the price. He gestures to a group of Chinese tourists and sneers.
"For them, full price, for you, half price."
I'm surprised, but not surprised. In 2012, two monks lit themselves on fire outside the monastery in protest of the Chinese government's oppression of Tibet. Self-immolations all over Tibet occur almost monthly. Security checkpoints surround the temple banning all lighters, matches and flammable liquids. Tibetans are not allowed to be issued passports and their mobility around the country is limited. They do not like the Chinese and openly tell me as much.
It's a strange conundrum for me as I am ethnically Chinese. In my home country I'm seen as Chinese and in my mother's country I'm seen as western. I'll always be different.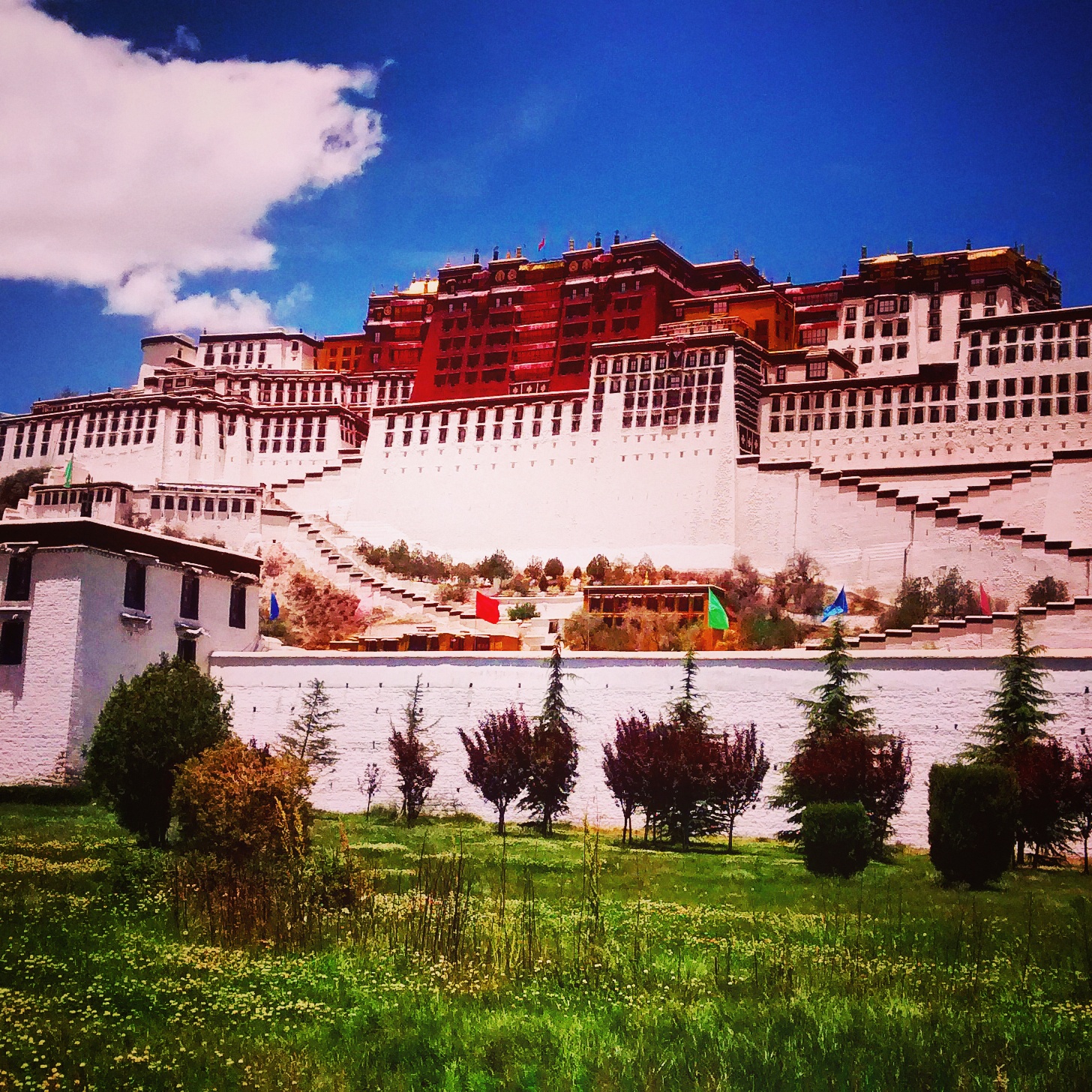 I spent five days in Lhasa to acclimate to the 3650m elevation. I saw the Potala Palace, home of the Dalai Lama, and his summer palace. I made momos, drank yak butter tea (tastes like clarified butter, gross), watched monks debate Buddhist philosophy at Sera Monastery and ate plenty of yak. Yak is a Tibetan ox that tastes very gamey, similar to goat. It's a regional staple, but unfortunately yak makes me want to yak, so I had to lay off it for a while. Went on a bargaining binge for quality thangkas (Tibetan Buddhist art), and received a massage from a business run by the blind. Many of the workers there come from an NGO called Braille Without Borders. Their services are much more professional and relaxing than my Beijing experience.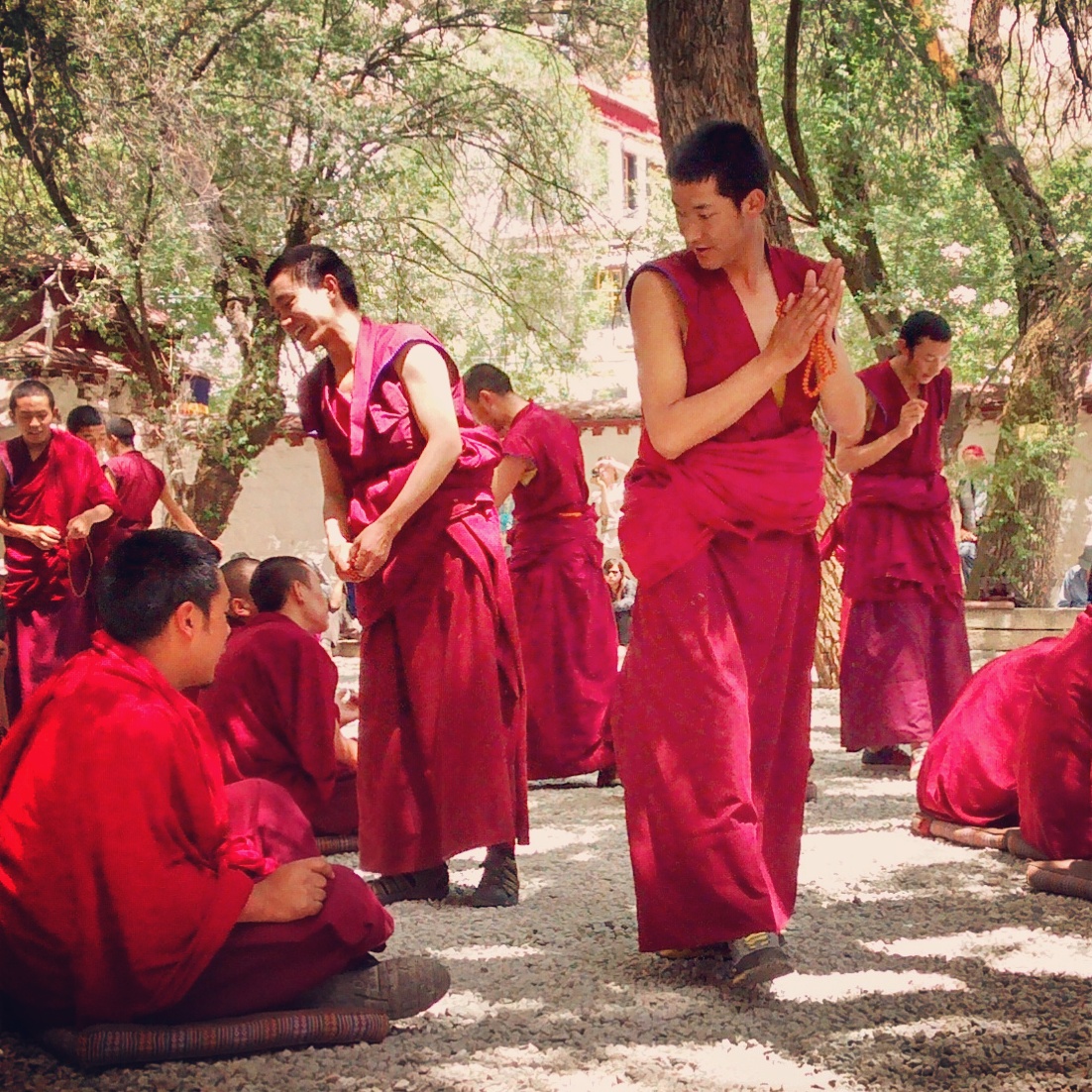 On our final day we drive 5 hours to Namtso Lake where the sacred waters meet the sky at a height of 4500m. I take it easy, but the thin air gives me a slight headache. A fellow traveler hands me some ibuprofen, which alleviates the pain.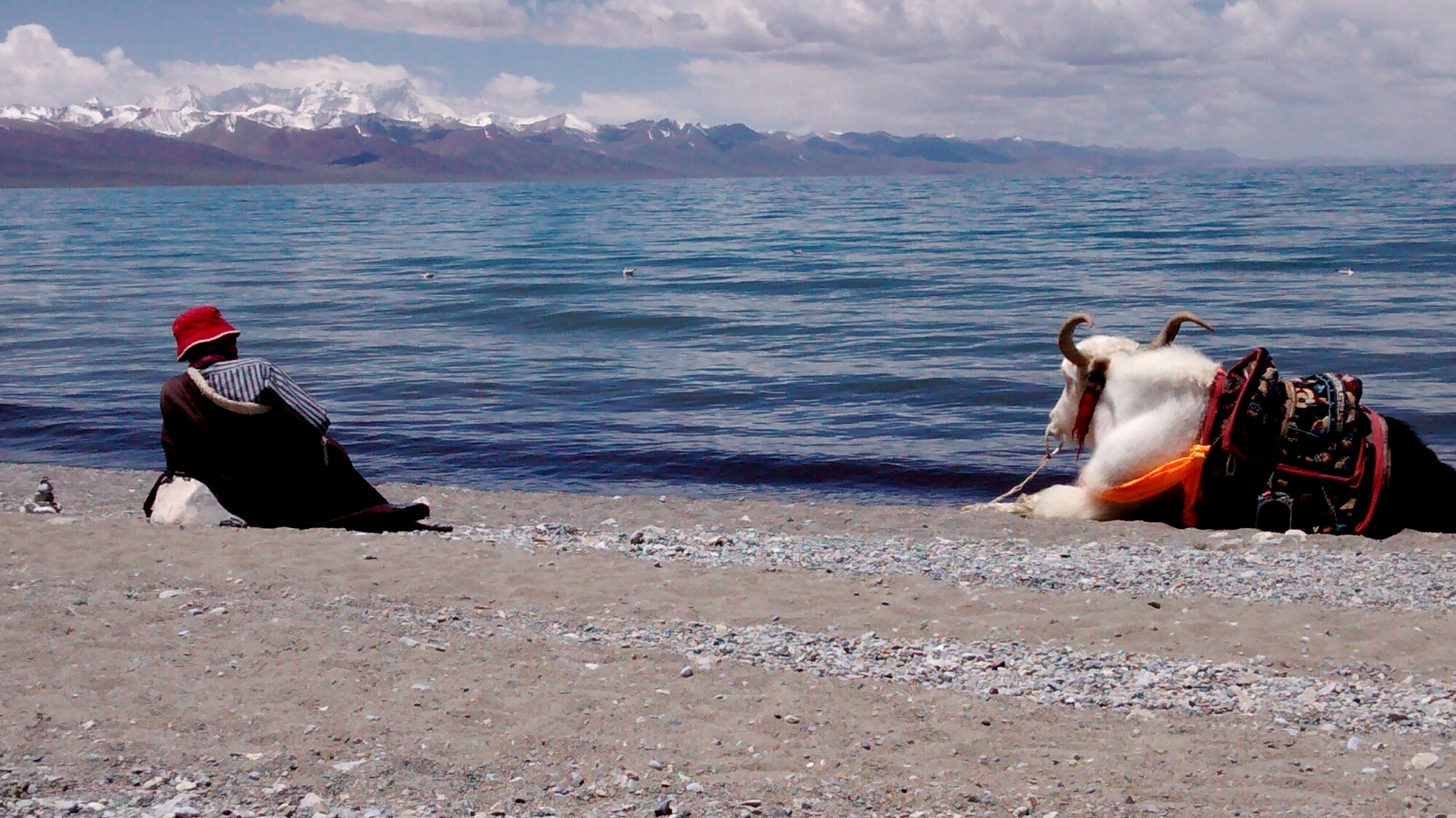 On to Everest…