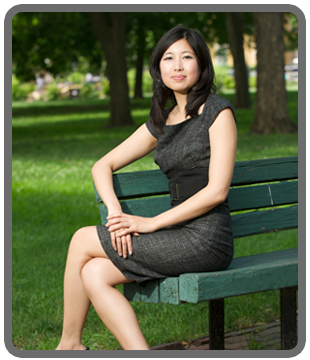 Christine Lee is a reporter covering national, international and business news stories for Thomson Reuters and local news for News 12 Westchester. Prior to arriving in New York City, she was a political reporter covering the Massachusetts State House in Boston for WWLP 22NEWS, an NBC affiliate. She was the only television reporter working daily on Beacon Hill leading an established bureau.

Notable stories Christine has covered include the Boston Marathon bombings, the Massachusetts 2012 Senate election between Elizabeth Warren and former Senator Scott Brown, President Barack Obama's visits to Boston, casino legislation, health care reform, and the Red Sox World Series Championships. Her coverage of the 2011 Springfield tornadoes helped WWLP win two regional Emmy awards and an Associated Press award.

Christine began her journey into television as a general assignment reporter/multimedia journalist for WICZ Fox 40 News in Binghamton, New York. She was also a radio news anchor and traffic reporter/producer at Metro Networks in Boston. Before venturing into the world of journalism, Christine was an attorney.


An avid traveler, Christine has wandered over 70 countries around the world. She has lived and studied in Canada, France, Germany, Israel, and the United States. Christine speaks French and loves to cook, hike, and perform in community theatre. She is also an award-winning vocalist.