The two-day train to the roof top of the world from Beijing to Tibet is the highest railway in the world. It is fraught with dirty Asian toilets and cramped quarters, but if you can be without the comforts of home, the mountain landscapes after the first 24 hours are remarkable. The train passes through Xi'an, Lanzhou, Xining, and across the Qinghai plateau before arriving in Lhasa. Very slowly you can see the scenery change from muddy rivers and red hills to snowy mountains and blanketed plateaus.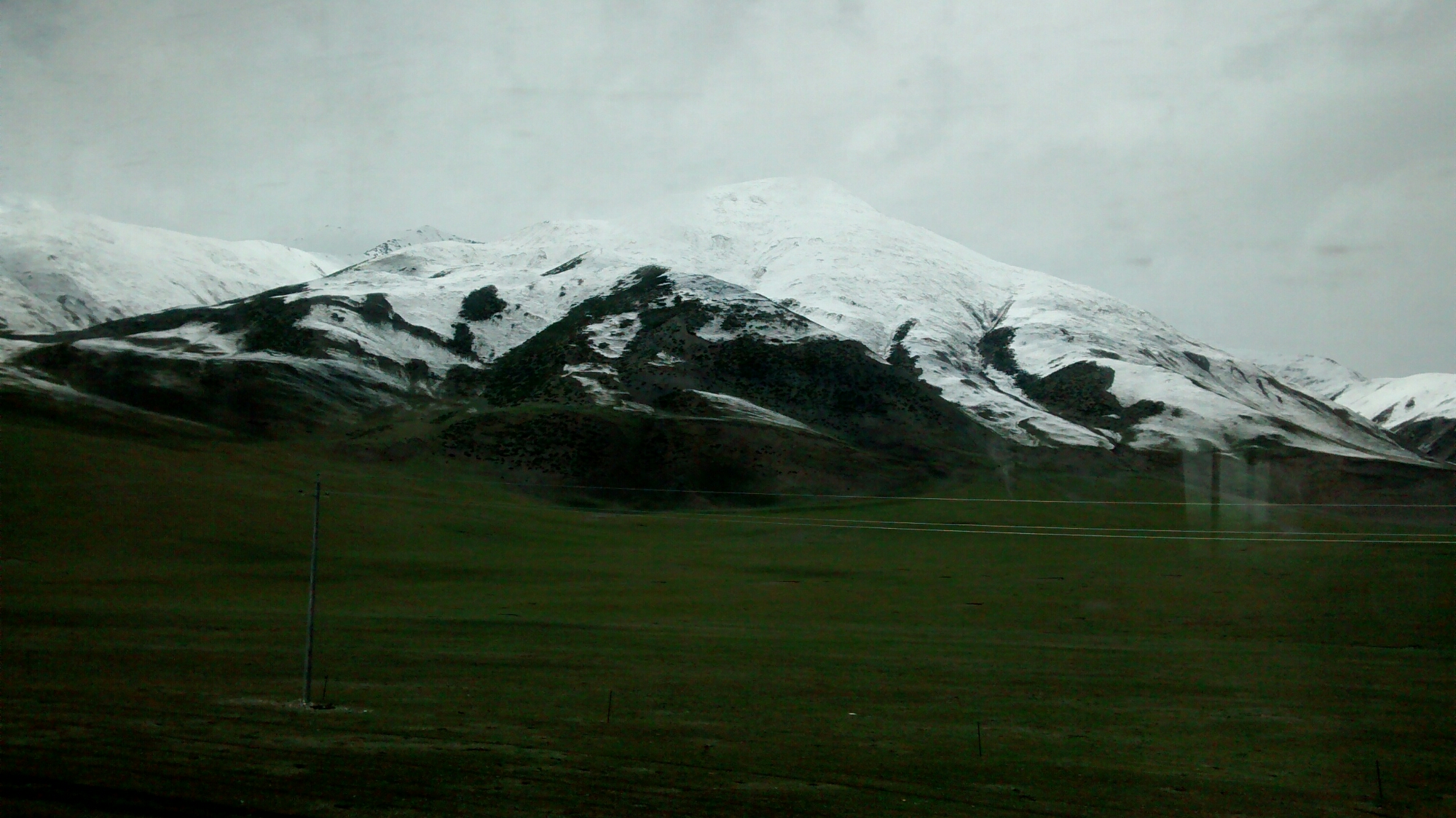 As we ascend 4000 meters above sea level, my body begins to feel swollen and sore as the air pressure changes. Symptoms of altitude sickness include headaches, vomiting, dizziness, fatigue and loss of appetite. I feel the later two. I did not bring Diamox, a prescribed blood thinner to combat altitude sickness, so we'll see how I fare on the way to Everest. Only two people in my tour group of twelve did not bring Diamox, a Columbian girl, Gina, and I. We're told that at least one person each trip is seriously affected by the altitude and requires hospitalization. Gina and I are sharing herbal supplements that Tibetans say are effective in combating the altitude. Herbal meds don't fail us now.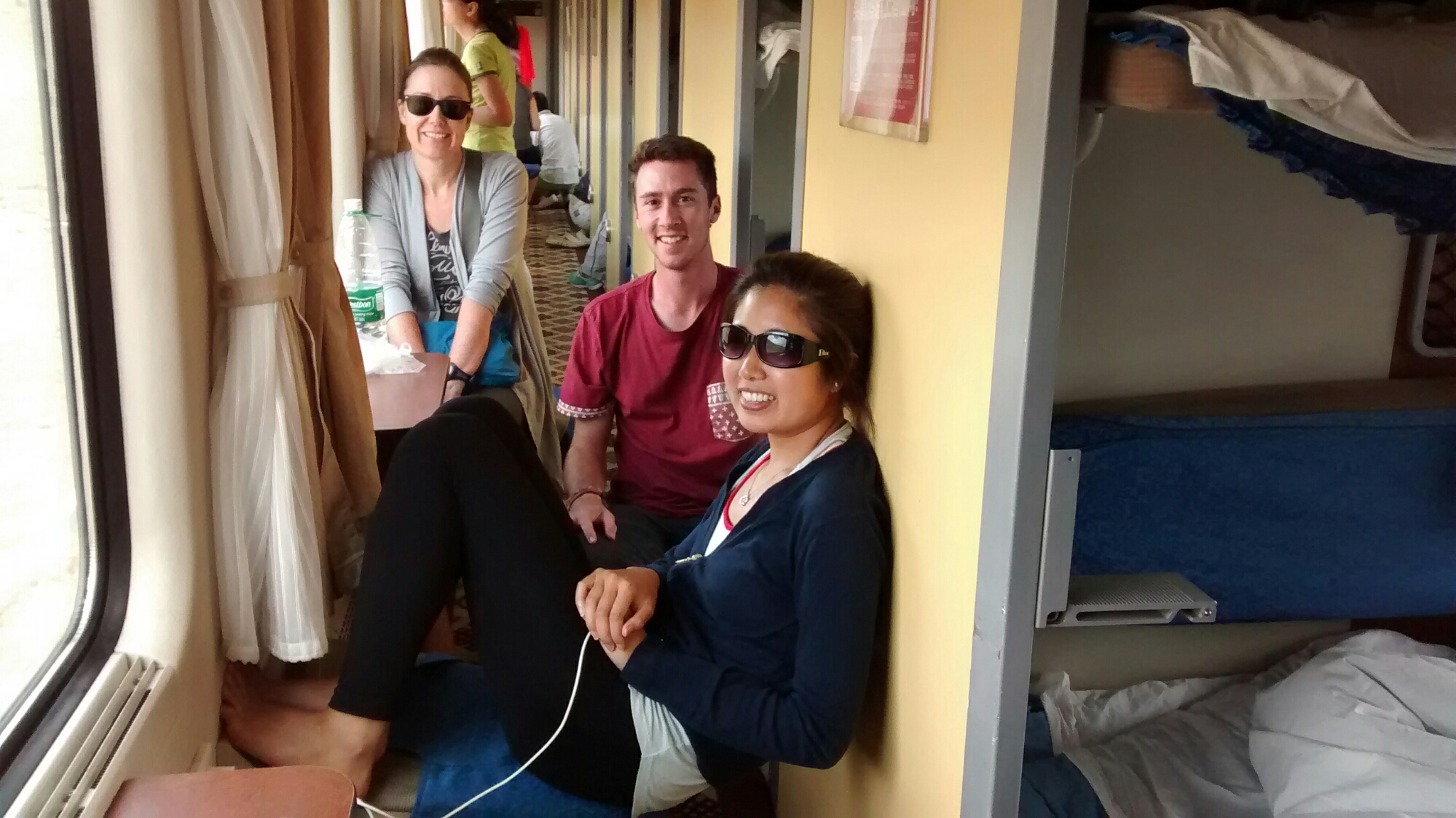 I brought 3 liters of water, fruit and snacks for the long haul trip, but the dining car offers decent Chinese food for your regular meals. We sleep in a 6-berth sleeper compartment, which is better than the folks who are sitting on passenger chairs through the entire 44-hr journey, so I can't complain.